Fahrenheit CHRO Receives HR Award From SHRM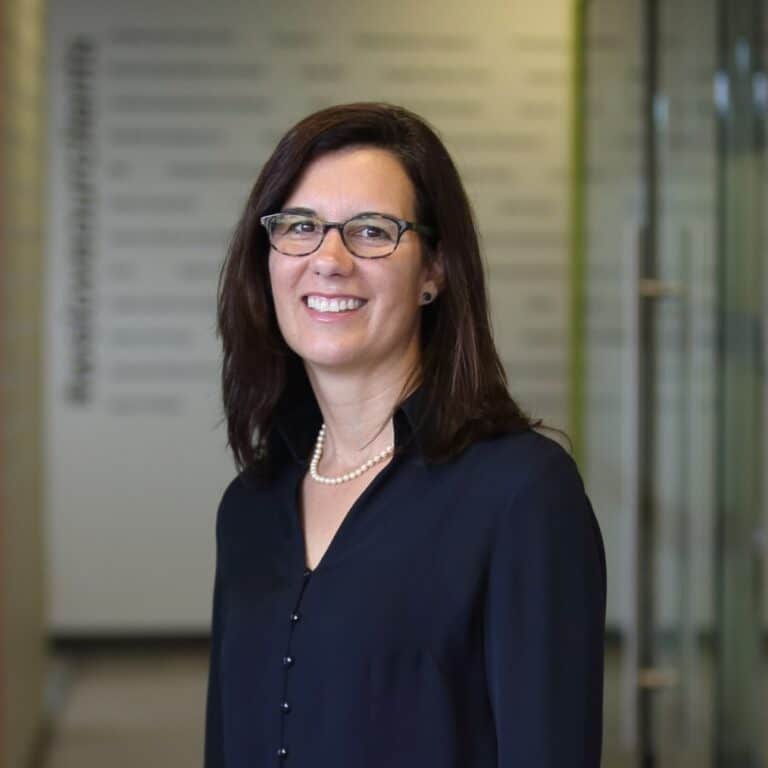 Congratulations are in order for Jennifer Stern, chief people and culture officer for Fahrenheit Advisors.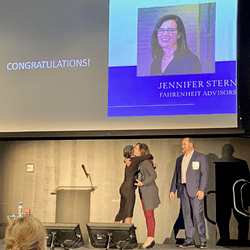 Jennifer was named the 2022 recipient of the Alcott HR Stewardship Award by the Richmond Society of Human Resources Management on Oct. 20 at the association's annual leadership conference.
The award, created in 2020 and named for Richmond SHRM's first executive director, Jeannie Alcott, recognizes significant professional contributions to the HR field, leadership, and a positive influence on peers and colleagues.
Attributes of our Alcott HR Stewardship Award include:
Significant professional contributions made to the HR profession
Functioning as a highly effective and valued teammate
Leads with integrity and purpose
At least 10 years of experience
In nomination for the award, colleagues said about Jennifer, "…a member of the firm's leadership team, Jennifer has become 'the' trusted advisor to the firm's leaders and employees. Her commitment to developing and sustaining an organizational culture that is second to none and focus on taking care of our employees propels the firm's success. When Jennifer joined Fahrenheit in 2017 as Fahrenheit's first in-house HR Director, she took the reins of an HR operation in a small business. Five years, a pandemic, a recession, and an economic recovery later, she leads a firm that has vaulted to the next level."
The human capital experts at Fahrenheit Advisors navigate critical HR issues to move your organization straight forward. Ready to solve your most pressing HR challenges? Contact us today.