How to Succeed as a One-Person HR Department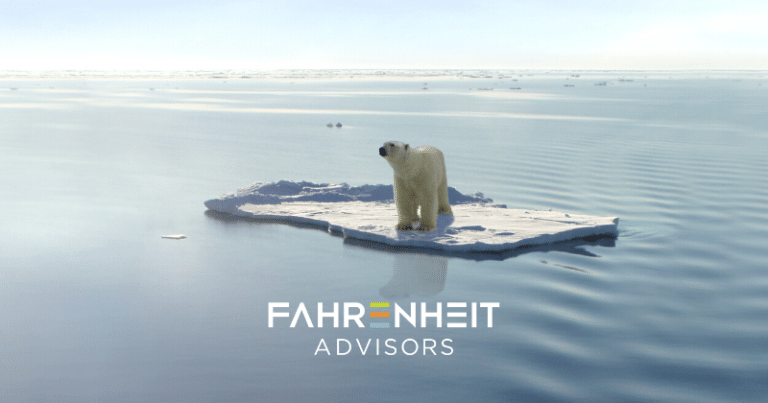 Being an HR department of one comes with a lot of responsibility and a lot of different, sometimes conflicting, priorities. Manual processes and paper documentation can mean simply keeping up with the day-to-day and can take up all your time and energy.
Here are 3 ways to improve your day-to-day while continuing to move the company forward at the same time:
1. Leverage Technology
If you are still traveling on the paper trail, there may be a great opportunity to free up time and create efficiencies by utilizing a Human Resources Information System (HRIS). This may seem like something only large companies can afford, but many systems are designed specifically for small and medium sized business with a price tag to better match a smaller budget.
Utilizing an HRIS means automating processes and 'paperwork'. Employees can use self-service options for things like address changes, tax forms and even enrolling in direct deposit, benefits and more. Removing you from the center of every employee record allows you to focus on other areas of the business.
Getting started is half the battle. This website provides a comparison which can help you review several different HRIS solutions so you can find the one that best meets your needs.
2. Develop Relationships
Does it seem like you are always the last to know? Feeling (or being) out of the loop means HR is always reacting to change instead of providing solutions from the onset. You may feel like you don't have time to get out from the mountain of paperwork on your desk but getting to know the teams you support will create exponential benefits for you and, ultimately, your company.
Being more familiar with your employees and managers will allow you to better understand their day-to-day, unique challenges and what they love about working for your company. I used to work in a corporate office where we used the exact terminology for our retail stores.
As I began to work with these stores, I heard them use lingo I was unfamiliar with. I found out that the stores used nicknames, or abbreviations for everything! The more I worked with them, the more I used the same verbiage which allowed me to be seen as part of their team versus someone at 'corporate.' I gained their respect and engagement and the employees shared examples of things that worked – and didn't – and I was able to tweak processes to better fit their needs.
To do this, you have to get out and talk to people to really understand what's working. Get out from behind the "HR" desk, build those relationships and you will create a win-win for you and the employees!
3. Find Your Focus
Processing leave requests, onboarding new hires and updating benefits are all important aspects of your role in HR, but are they the only role? What is the focus that HR should have in your company today and in the future? Most likely you will not be able to answer these on your own, but you can leverage technology, your relationships, and other resources to begin the process.
Start by identifying how your organization functions today and how it can look in the future. Once your future is identified, you can start to prioritize how you get there. Do you need to focus on compensation and benefits, or do you really need a performance management process? Lastly, create the steps needed to get from where you are today to where you want to be in the future – and when. Make a plan that includes where you want to be in one year from now, five years, etc. Investing the time to set your priorities and stay focused will help you continue to develop your department of one.
Putting it all together
I worked with a client who did not put any of the above into practice. The client invested a lot of time and money to implement an HRIS system, however HR decided not to utilize 80%+ of the system's capabilities. Instead, they continued to rely on the spreadsheets and manual calculations they were used to. Over a year and a half, this resulted in decreased efficiency, increased human error and the dissatisfaction of employees/managers because they were promised a new system that would perform helpful functions, but instead it added work to their plate.
This is one instance where a client was not focused on continual improvement, but concentrated on processing information. This was very time consuming, leaving HR unable to look toward the future. Human Resources seemed disinterested in building relationships, but instead told employees how things would be done. The client brought in Fahrenheit to help achieve their goals of innovation, efficiency, and cultivating change to help them grow and continue their success as an organization. It was not an overnight fix. I worked with the client to achieve these goals by focusing first on relationship-building. By helping the employees and managers realize the benefits of having a real HR partner, I have been able to build trust. From there, I have been able to assist with the understanding and usage of the HRIS to the full potential.
If you need assistance developing your HR department, Fahrenheit Advisors' Human Capital seasoned team of professionals can help you on a part time, project or short-term basis. Email us at Experts@FahrenheitAdvisors.com to tell us about your specific human capital needs.
About the Author
Jillian Zemp provides a broad range of expertise in recruiting, benefits and wellness, performance management and development. Utilizing her project management experience, she has an outstanding success record of implementing organization-wide programs. Jillian supports clients by providing fractional human resources expertise with a hands-on approach and strategic guidance.
Jillian's career includes recruiting and benefits at several Fortune 500 organizations and most recently HR management with a small, privately owned company. Throughout her career, Jillian has advised and partnered with leadership teams to create and enhance the employee experience. She created an innovative approach to measuring employee performance while providing development opportunities and financial rewards. Jillian has provided management training and coaching at all levels from C-suite executives to front line managers.