The Benefits of Engaging Fractional HR Expertise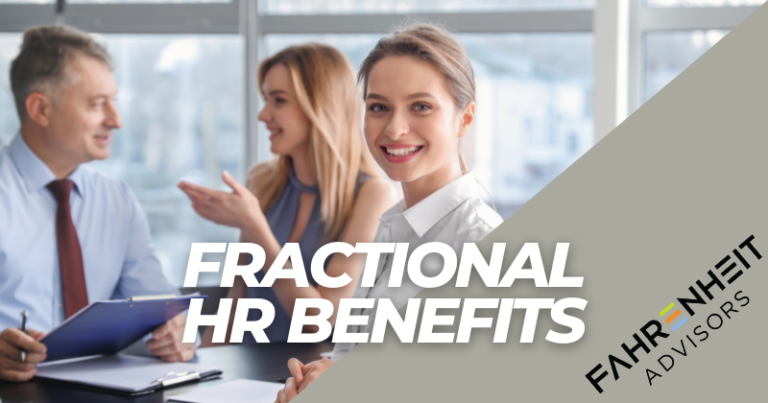 Businesses nationwide face moment-to-moment decisions about driving growth, raising capital, managing communications, and navigating regulations, all of which impact HR policies and teams.
The volume and details of HR work, no matter the business cycle, can push stretched HR teams to the breaking point, especially teams of one (which are not uncommon!).
Fractional HR support can ease the pressure, overcome HR challenges, and keep your organization moving straight forward.
WHAT IS FRACTIONAL HR EXPERTISE?
Fractional support allows an organization to engage a technical expert on a fractional (less than full-time) basis.
From leading HR strategy to executing day-to-day tactical HR support, fractional experts generally perform the same kind of work as full-time employees, just on an abbreviated schedule. For example, one of our clients with 25 employees engages one of our fractional human resource experts to support their HR needs, for about 15 hours per week.
WHAT ARE THE BENEFITS OF USING FRACTIONAL HR PROFESSIONALS?
1.) Strategic guidance and leadership to keep HR running smoothly. Engaging a fractional HR professional brings experience to your team that offers strategic guidance for long-term performance, additional support to handle the workload, and experience that powers creative and collaborative solutions to challenges.
2.) Your experts can focus on their expertise. If you have an employee managing HR part-time, but their regular full-time job is to support or manage other aspects of the company, bringing on fractional HR support can alleviate their divided focus and get them back to the important factors of their "real" job. For example, in many organizations, HR roles sometimes report to the senior finance person in the company.
3.) Engage a deep bench of subject matter experts cost-effectively. Fractional HR resources are there when you need them to address priorities as they shift, from new regulations forcing policy changes to organizational cultural aspirations demanding new recruitment and retention approaches. On-demand expertise means you can put the talent you need where and when you need it, saving both time and money.
4.) Overcome unexpected shocks. When the economy throws unexpected curveballs, like a pandemic or a debt ceiling crisis, the right fractional HR expertise ensures that employee governance, communications, and relations remain steady, keeping your people engaged and your organization nimble amid turbulence.
Ready to learn more about fractional HR support and how it can bring value to your organization? Contact us today.
ABOUT THE AUTHOR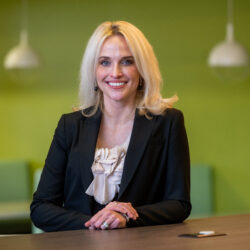 As Fahrenheit's Human Capital Practice Leader, Laura Bowser addresses the HR strategies and pitfalls of creating a work environment that generates innovation, productivity, and inclusiveness—talking about the real, hard choices that business leaders must make, and how to communicate those decisions to boards, executive teams, and employees. Contact her at lbowser@fahrenheitadvisors.com.