ESG: What Is It, Why It Matters, and How to Get Started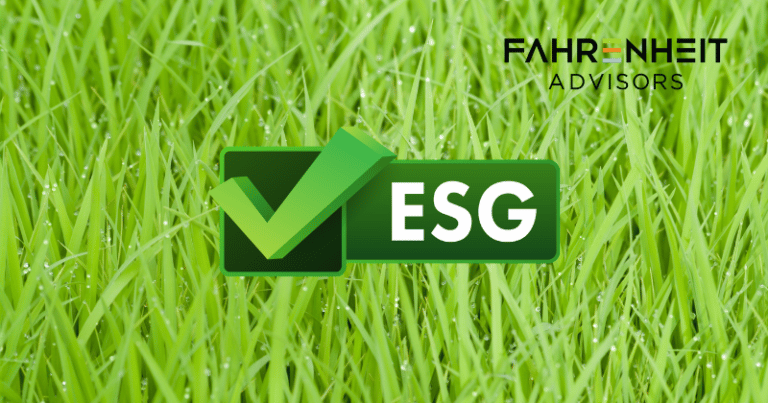 You are probably familiar with the term ESG as more and more companies are adopting Environmental, Social, and Governance (ESG) strategies. But what does ESG really mean, and why does it matter?
Let's back up and start from the beginning…
Although its roots in social responsibility go back decades, the term ESG was coined in 2005 as a result of a study titled "Who Cares Wins," which was a joint initiative of financial institutions at the invitation of the United Nations. Today, ESG is no longer just a concern for global companies, such as Microsoft, Apple, and Google. Consumers, investors, and regulators are beginning to look at the ESG performance of small and mid-size companies.
What Is ESG?
ESG is a framework for the Environmental, Social, and Governance practices of an organization.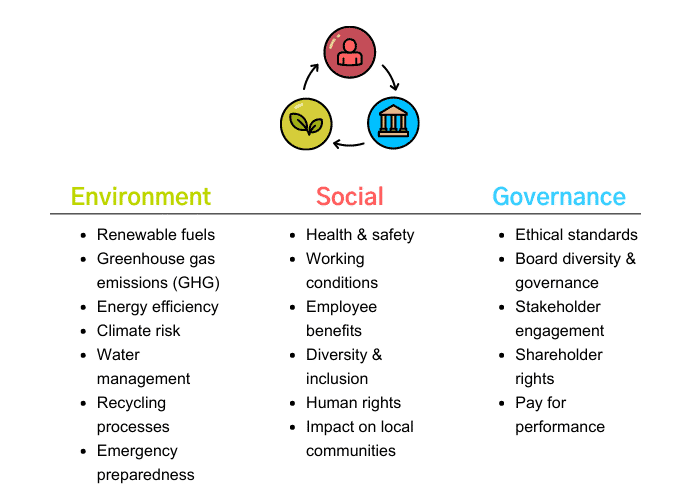 In a nutshell:
The "E" is focused on your company's carbon footprint and being a good steward of our natural environment.
The "S" is focused on how your company treats people.
The "G" is how your organization is governed and its policies.
Why Does It Matter?
ESG matters because it makes good business sense: from raising capital and attracting clients to employee satisfaction and productivity. Rising business leaders have been very vocal about their preference to "work for, invest in, and do business with companies that protect the environment, support social causes and promote diversity, equity and inclusion (DEI)." All three factors of ESG fall under non-financial performance indicators and are becoming increasingly important to the overall success of an organization. Investors now look at the ESG framework and use it to assess risk in the investment decision-making process.
Companies of all size will benefit from implementing some level of ESG measures or policies, and those that want to attract the next generation of workers need to ensure their corporate culture aligns with the values of the workforce. Gen Z and Millennials already comprise 46% of the full-time US workforce, and they are drawn to organizations that are socially conscious. According to the Deloitte Global 2022 Gen Z and Millennial Survey, protecting the environment remains a top priority for Gen Zs and Millennials, making ESG integral to retention and recruitment. And, what goes around, comes around – a study by Marsh & McLennan found that companies with highly satisfied employees score higher on ESG performance (14 percent higher), and satisfied employees "work harder, stay longer, and seek to produce better results for the organization." Companies with a strong ESG performance now have a competitive advantage in attracting, engaging, and retaining employees. With more and more mid-size companies incorporating ESG into their business models, those that don't may find themselves left behind.
How Do I Get Started in My Organization?
ESG could simply be described as a framework to ensure companies are "doing the right thing," but that would fail to recognize the difficulty and challenges involved in developing and adopting an ESG strategy.
ESG is very broad, with topics ranging from DEI to cyber security. The first step is to educate yourself. Do some research to see what other companies are doing, or have done, to be successful. Determine the aspects of ESG that have, or will have, the greatest impact on your business while taking into consideration the risks and opportunities.
A readiness assessment can uncover where you are and what work needs to be done before adopting an ESG framework. Reach out to your stakeholders to determine which ESG issues they feel are important. Introduce the framework to your employees and managers and start conversations around the three practice areas. Follow your supply chain, exploring clients and vendors to gauge their commitment to ESG. Once you have done your homework, have elicited input from your employees and stakeholders, and have assessed your organization's readiness, you can then decide if your organization is ready to adopt an ESG framework or if more work needs to be done first.
A company that is further along with their ESG practices may elect to consider becoming a B Corp (a certification by B Lab) or a Benefit Corporation (a legal designation in approximately 40 states, including Virginia). Companies can be both a certified B Corp and a Benefit Corporation simultaneously. One key difference is that Benefit Corporations self-report their performance while B Corps use the B Impact Assessment to attain certification. B Corps are required to perform evaluations bi-annually to keep their certification.
No "sugar coating" here – this is a rigorous process and a large undertaking for a small to mid-size company. You can decide what is right for your organization at this time, recognizing it is possible to be socially and environmentally responsible without becoming a B Corp or a Benefit Corporation.
ESG measures and efforts will vary from company to company as they will be unique to your organization. Being a good corporate citizen while protecting our environment can have a positive impact on your company, and companies who embrace ESG will ultimately be the winners.
Ready to assess ESG readiness or implement ESG strategies at your business? The Human Capital and Business Advisory teams at Fahrenheit Advisors help you move your initiatives straight forward. Contact us today!
About the Author
With more than 25 years of experience, Katherine Zampolin provides a broad range of experience in leadership development, coaching, corporate culture, and talent management. Through her authentic and practical approach, she partners with organizations to help them strengthen their culture, engage and develop their employees, and reach their goals.  Katherine has facilitated a broad range of training programs across all levels, with topics ranging from leadership skills and organizational change to diversity and inclusion and team building.