Lessons for Early Stage Job Seekers: 6 Things You Should Never Say To Recruiters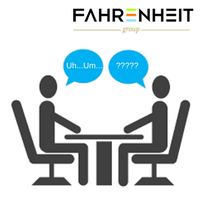 You have your college degree…now what?  The job market post-graduation may seem boundless, exciting, or perhaps daunting.  One thing is certain, it is competitive.  Garnering attention by the right organization will be difficult and you will want to develop a relationship with a recruiter that can help steer you along in this journey.
Most large companies have internal recruiting teams, and yet still a large portion of recruiting budgets are allocated to recruiting firms to find the best talent. Recruiting firms exist to help employers source, evaluate and assess potential candidates skills, demeanor cultural fit etc.  Great recruiters also build the rapport required to truly become an advocate for a candidate to the hiring managers within the organization you seek to work for.  So, if you want to have the greatest opportunities for success in your job search, you need to understand your responsibility in this professional relationship.
Here are 6 tips for fine tuning your relationship with an executive recruiter:
"I'm pretty much open to anything."
The last thing a recruiter wants to hear from a candidate is that you don't have direction in your career. Do your research about a company, a recruiting agency, or the job ahead of time, and be prepared to speak to why you are interested in it. But, David, what if they call me out of the blue? What do I say then? Before putting your resume on the internet or doing any career networking, have industry and potential job interests in already in mind. The key is to be open, but not wishy-washy or unfocused.
"Sales and Marketing go hand-in-hand, so I am open to either one."
This one always gets me because I know I said this at one time in my life (during college) and could not have been more wrong. Sales and Marketing, Engineering and Architecture, and Finance and Accounting are all fields that may sound like they go together, but all have very different day-to-day roles, career trajectories, and typical personality types that are successful in them. Take the time to research the differences between fields and the available positions within each field. As NBC used to say, "The More You Know…"
"…ok, but what is the pay?"
A common mistake  is putting too much emphasis on compensation and not enough on opportunity.  Don't make the faux pas of asking about pay too early – that conversation is coming. Learn about the opportunity and consider the opportunity before getting too worried about compensation.
"um…like…@#%$!"
Recruiters may seem exuberant and friendly and sound like your best buddy on the phone, but that is not a reason to speak to them as if they are your best friend. It is a professional conversation, so be very mindful to limit your filler words (like…um…) and above all else, do not use foul language.  Focus on building a long lasting relationship, not solely based on a single job opportunity but one that will generate career insight for years to come.
"In my last job, I had X, Y, and Z responsibilities."
Common resume and interviewing mistakes are for candidates is focus on day-to-day tasks and responsibilities. Recruiters and employers want to discuss your accomplishments, what you learned, how you grew and matured! In addition, if you work in a team environment, be sure to talk about what the team did collectively and your specific impact to that success.
"I'm a hard worker and quick learner."
You may wonder why this one is on here. There is nothing wrong with saying the above statement, the problem is the period at the end of the sentence. When selling yourself to a recruiter (let's face it, that's what an interview is), show, don't tell. Demonstrate concrete examples of your hard work paying off to great reward or your abilities to tackle new subjects and master them quickly.
Keep these tips in mind, and you will be on your way to developing a great career foundation.  If you would like to discuss your career development plan or how our firm might be able to help you in your search process, please connect with us: recruiting@fahrenheitadvisors.com
---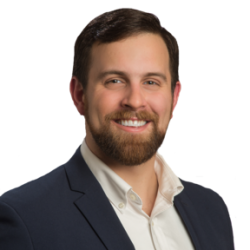 David Wren acquired a diverse set of work experiences around the world that he leverages in his role on our talent acquisition team. One of the aspects he enjoys the most about his role at The Fahrenheit Group is that he gets the opportunity to assist fellow professionals find new and exciting opportunities to grow in their careers. If you would like to check out the careers that David and the rest of the Talent Acquisition Team at Fahrenheit are currently searching for, click here.