Empowering Employees is Harder Than You Think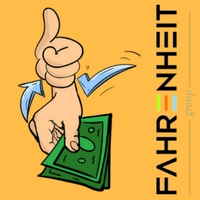 Every employer talks about empowering their employees and giving them the authority to make decisions in the business. The question is "are employees actually capable of executing and are you, as the business owner, willing to live with a bad decision that was made without your approval?" These are the issues at hand when companies talk about empowering their employees, and they have significant consequences not only on the culture but also, ultimately, the success of the business.
Creating an environment where employees feel empowered to make decisions is the first step. Organizations should share examples of employee-empowered decision making and regularly with the team. Dedicate a portion of your company's team meeting or a section in your internal newsletter to highlight a recent accomplishment by a team member.  Ask employee's to share their story with others at the organization and have them encourage other team members to look for opportunities to empower themselves in their positions.
Clearly define spending limits for each level within your company. Most decisions come with a financial impact to the company and different employees should have separate and distinct spending approval limits.  Defining amounts that varying levels within the company have approval to spend empowers employees to execute on key objectives without slowing down the momentum by having to obtain additional approvals. Ensure these limits are never too high that would permanently damage the business should an ill-advised decision be made.
Leaders should periodically review the decisions that have been made within their team and determine if any employees need additional guidance or coaching to make appropriate decisions. Identify and analyze any that were not successful. What drove the decision to not be successful – was it not clearly thought out or not executed properly? Did the employee not spend the appropriate amount of time gaining all the facts prior to making the decision? Use this information as a teachable moment to the employee and, if appropriate, to the entire team. As we are all aware, our failures can be as important as our successes, and we rarely have the latter without some of the former.
Every employee has value to add at the company and should feel they have enough authority and are empowered to make decisions that are in the best interest of the business. Instilling this mindset into every individual in the company will make for happier, more productive employees and thus a more successful business. Employee empowerment may sound just like corporate buzzwords but in reality, without it, your employees are not truly contributing to your business, they are simply following directions. To have growth in your company, it is going to take the collective minds of everyone, and the best way to ensure you have all employees engaged is to empower each and every one at every level.
---
Mike Duncan is a Director with Fahrenheit's Finance & Advisory practice. Mike advises middle-market companies on growth strategies and the business and financial impacts. He serves as the chief financial officer to several companies working alongside management and business owners to execute their business strategies. Mike also consults with companies of all sizes on achieving effective finance and accounting organizations, including people, processes and systems.