Employee Development is Crucial in Uncertain Times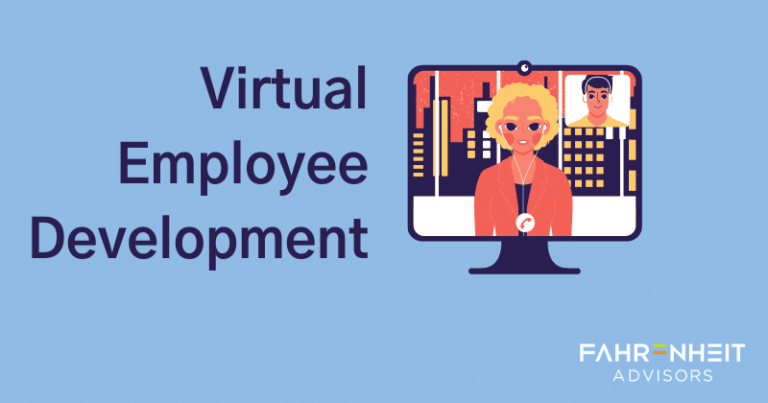 Choice is one of the few things that has not been disrupted by COVID-19. In fact, it could be argued that the number of decisions that business leaders have had to make during 2020 have far exceeded past years. The choices made will impact the organization's business model, its culture, and even its viability for years to come. The competition between short-term (emergency/reactionary) and long-term (strategic/visionary) choices is strong and will shed light on what are truly the priorities of the organization.
performance managEment is the "New Normal"
The global pandemic has required many changes to the workplace and has ushered in what is being referred to as the "new normal." Some leaders will mistakenly view the current situation as an opportunity to discontinue a process that has few fans but is at the core of an organization's growth- Performance Management.
Having worked with leaders on performance management for many years, I fully understand the dread that comes with a process that involves assessing an employee's performance and developing personalized plans to close performance gaps or simply move the employee to the next phase of their career. The thought, effort, and hard work that must go into an effective performance management process make it vulnerable to excuse making. The pandemic has provided any number of excuses to discontinue employee development. Let's take a look at just a few.
     1.) Since most employees are working remotely, conducting assessment meetings are impossible or unproductive. The one thing that the pandemic has taught us is that where work is performed is not nearly as important as how well the work is performed. Because many employees are working without direct management support, it becomes more important to keep lines of communication open and guidance/direction flowing. Performance assessment meetings, therefore, take on a more important role in ensuring employees know what is expected and possess the skills to achieve these objectives.
     2.) I prefer in-person performance meetings. Company policy and the pandemic requires that I rely on technology, and I am not comfortable with this arrangement. In-person assessment meetings are always the best approach; however, in these times we all must adapt, even when the options are a bit uncomfortable. The larger need to promote employee communication, engagement, and development should outweigh any short-term inconvenience.
     3.)  Employees might have questions during these meetings that I am not able to answer. How do I talk about the future when the future is still so uncertain? Employees should have concerns about their future and many of them will be difficult questions. Instead of a deterrent, this is a prime reason why holding these meetings is more important than ever. Employees are experiencing a great deal of anxiety about their jobs, their benefits, and their future with the company and they are craving information and, as warranted, reassurance. I also believe that leaders place unnecessary pressure on themselves by feeling they must have answers to every question. There are times when it's okay to admit that you share their concerns and that you may not have all the answers. Continuing to be available to your employees and reassuring them by focusing on each individual's contribution to the success of the company will help them deal with their anxieties.
Even if an organization did not have a formal performance management process prior to the pandemic, it remains important that leaders stay in close contact with their employees and be prepared to help them deal with their uncertainties. Contact with your employees does not have to include formal assessment meetings. Informal, honest, and vulnerable discussions are just as effective in helping your employees.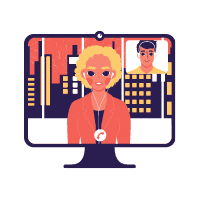 Other considerations
For matrix employers – those with some employees working remotely and some essential employees working on site – it is important to ensure that all employees have equal access to your direction and council regardless of their work arrangement. Having employees separated due to different work locations has its challenges, and will require a concentrated effort to keep the team functioning effectively.
COVID-19 has impacted all areas of life- performance management is no exception. Consider taking this opportunity to reassess your performance assessment process by transitioning it from a focus on performance "grading" to a comprehensive employee development process. Consider developing your employees as a critical component to investing in your business.
Yes, most activities look very different now than a year ago, and some of these changes will be lasting. However, some things are so important that they cannot be sacrificed to the "new normal." The growth and development of your employees should remain a primary objective regardless of external influences. Fahrenheit Advisors can help you see through the clutter and remain focused on what is important. Choose to play the long game. Choose to develop your employees.
Reach out to Nathan to discuss your specific human capital needs. We are here to help.
About the Author
Nathan Duet brings expertise in building sustainable human resources functions within rapidly growing organizations and making strategic adjustments to policies and practices to accommodate an organization's strategy and development. With nearly 40 years of experience, Nathan collaborates with clients to build a balanced approach to human resources management that facilitates the growth of team members while achieving, and exceeding, organizational objectives. He is skilled in all areas of human resources management including employee relations, compensation, benefits, communications, performance management, and compliance with state and federal labor laws