Cast the Right Net To Catch the Best Talent: 5 Key Factors to Finding the Right Search Firm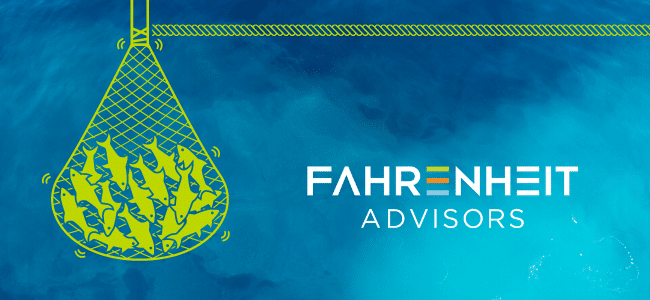 Finding and hiring great talent has been at the top of the list as an organization's leaders greatest concern. Most companies are not good at it and spending more money has not solved their issues. The search process needs to be well defined and a magnetic tool to attract great talent.
There are many strategies that will help organizations compete for talent, but the most effective strategy, which continues to capture the bulk of the recruiting budget, is to hire a search firm. When it's time to select a partner to help your organization attract the right talent, there are several factors that should be top of mind.
1) Partner Fit
Selecting an executive search partner should follow a similar path to selecting other service providers like your doctor, lawyer, accountant or investment advisor. Establish a relationship with a trusted recruiting advisor who will get to know you and your business and be in a position to provide confident counsel throughout the engagement. You are hiring an advisor to help you solve a problem and facilitate a critical hiring decision. Understanding the expertise and process a search partner brings to the table will help clarify the fit.
2) Extended Value
Search firms should be delivering much greater value that extends well beyond just sending you resumes. In fact, only one portion of the search process involves searching for candidates. The right search firm will help evaluate the need, ask probing questions, challenge the qualities that you are searching for, and manage the process that will culminate in an offer.
3) High Quality Versus Quantity
Many companies prescribe to the "cast the widest net" theory when recruiting for new employees, instead of engaging a search partner. Although that seems to make perfect sense, it slows down your recruiting process. Hiring multiple firms turns your search into a low priority engagement and there is a very good chance you will be left managing through the noise caused by multiple firms tripping over the fastest candidate conversations, not necessarily the best candidates. This can reflect poorly on your employer brand.
4) Trust Your Search Partner
Once you have decided to hire an expert, work through your selection process, choose a great and then let them do their job. You don't book a flight and then ask to fly the plane. You shouldn't do it here either. Listen to the advice and counsel of your search partner. They have developed this expertise over many years and client scenarios. Allow them to lead you to a successful outcome. This may require a different way of thinking or an adjustment to your existing process. But, be open to a new way of solving the difficult challenge of hiring talent.
5) Lay the Groundwork
Invest the time and energy at the beginning of the search engagement to really examine the role, develop the profile. Laying the groundwork for discovery by a recruiting expert is invaluable throughout the process. Your search partner will be able to tell your company story and have detailed knowledge of the team, company direction, current challenges, culture, and so much more. The best talent expects the recruiting experts representing your organization to have these answers and more.
Consider this as you move forward
Don't let the current unemployment numbers inflated by the impact COVID-19 fool you. Finding the best talent is still extremely challenging. Many that were furloughed or laid-off are expected to return to their previous employers. So, the candidate pool is not as wide or deep as you might think. And, although casting the wide net with a job posting might yield a larger response rate, you may simply end up overwhelmed sifting through unqualified candidates and miss the one you need.
Finding top-level talent will continue to be a top priority. Recruiting may not be a revenue-generating function or create your company's next product or service, but if your organization recognizes the importance of attracting game-changing talent, you will separate your business from your competitors.
If your organization is contemplating how to best proceed with a talent acquisition strategy for the remainder of 2020, we would be happy to help you think through it. We can share what other successful organizations are doing to navigate the incredibly important task of attracting and hiring great talent. Hundreds of companies rely on us to help them move forward, and we can help you too.  Reach out to us as experts@fahrenheitadvisors.com for more details.
About the Author
Rich Reinecke is co-managing partner and co-founder of Fahrenheit Advisors. A recruiting industry veteran with a unique blend of large corporate experience and a dynamic entrepreneurial spirit, Rich plays a key role in developing Fahrenheit's culture and brand. He also leads key community and client development efforts, the firm's internal talent acquisition efforts, and the firm's executive search practice. With more than 20 years of recruiting industry and entrepreneurial experience, Rich's expertise gives Fahrenheit the ability to leverage relationships to help our team and our clients accomplish their goals