Case Study: Interim CFO Advances PE-Owned Regional HVAC Firm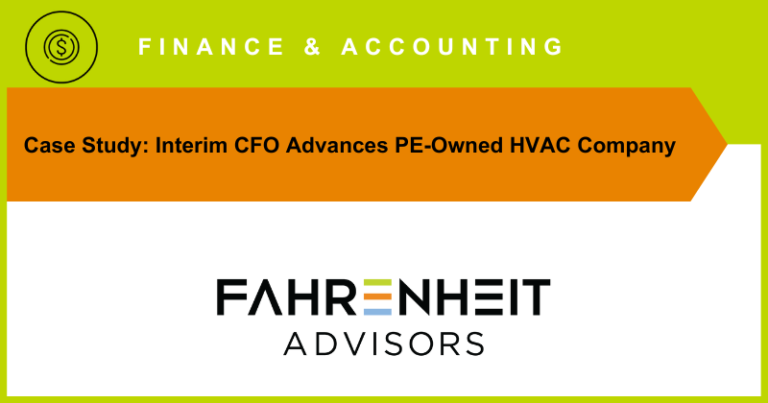 An interim CFO project sets a new standard for the financial operations of a PE-owned regional HVAC firm.
THE SITUATION
The sudden departure of the CFO at an air conditioning services provider in Southwest Florida presented its private equity owners a challenge and an opportunity.
The ownership team immediately needed the position filled with an experienced and skilled professional who could keep financial operations running smoothly. Urgently wanting someone who could better meet their needs – and expectations – with more strategic thinking, counsel, and financial reporting, the team turned to Fahrenheit Advisors.
OUR APPROACH
Fahrenheit connected the firm with Mike Escobar, a director in Fahrenheit's Finance & Accounting Practice, to serve as interim CFO while the company executed a search for a permanent replacement.
Escobar, a veteran consultant with more than 20 years of finance experience, including performing CFO duties for PE-owned portfolio companies, hit the ground running. He connected with staff, learned the company's processes, and quickly became a trusted advisor and more.
THE RESULTS
Escobar, one of dozens of experienced finance and accounting professionals on Fahrenheit's team, quickly understood the company's existing financial operations and delivered process and reporting improvements that created new efficiencies and provided deeper financial insights to executives, board members, and the firm's PE owners.
Additionally, Escobar played an integral role in the hiring of a new permanent CFO, participating in interviews and hiring decision conversations. The firm also turned to Escobar to help coordinate and design and implement a new enterprise resource planning solution.
Escobar integrated seamlessly with the portfolio company's team, minimized the disruption that comes whenever key leaders depart, and went above and beyond to bring value, setting a new standard for the CFO role at the company.
"Mike connected with staff, learned the company's processes, and quickly became a trusted advisor." — Managing Director, Private Equity Owner
Featured Consultant: Mike Escobar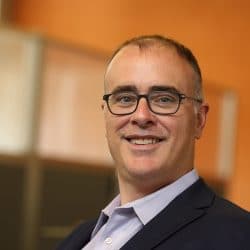 Mike Escobar offers clients more than 20 years of experience, unique perspectives to approaching challenges, and expertise across a wide range of industries including insurance, transportation, real estate, healthcare, and distribution. Mike has supported multiple PE-backed portfolio companies as an interim CFO, where he provided strategic leadership, established controlled processes and procedures, managed banking relationship, and developed new financial reporting packages. He also helps high growth clients navigate change and integrate acquired companies while leading teams to achieve strategic goals.