How To Make Order Out of QuickBooks Chaos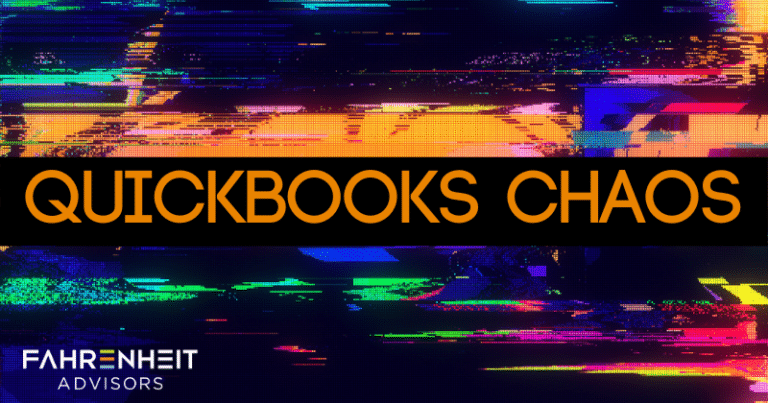 Got QuickBooks Chaos?
Chances are, you do.
I've seen it so many times as a consultant. Different industries. Different business models. One common denominator: QuickBooks Chaos.
If you have inconsistent and duplicative naming, if you have to scramble to find answers to everyday questions about business financials, if you can't easily replicate QuickBooks functions as repeatable business procedures, or if you can't quickly access financial reporting with confidence, then you have QuickBooks Chaos.
QuickBooks Chaos has a negative domino effect on mission-critical business reporting. Without meaningful financial data there can be no accurate real-time financial statements, no informed decision making, and no way to find clear answers to financial questions that impact your business.
Learning how to make order out of QuickBooks Chaos is the key to efficient, effective financial operations — and the health and welfare of your business.
There are 4 steps to making order out of QuickBooks Chaos: identify problem areas, fix problem areas, organize reporting, and create procedure documents.
Let's take a closer look at each step.
Step 1: Identify Problem Areas
The first step in finding any solution is identifying the problem — or problems. QuickBooks Chaos is typically a maelstrom of many smaller problems that collectively create much larger challenges.
If any of these problem areas look familiar, you have QuickBooks Chaos:
An illogical chart of accounts and/or classes yielding meaningless financials
Intermingled cost of sales and expense accounts
Transactions that are coded to random general ledger accounts
Inconsistent vendor and customer names
Duplicated vendor and customer names
Bank, credit card, and other transactions that are not automatically downloaded
Bank reconciliations that are undone or done with plugs to "reconciliation discrepancy"
An account for every fixed asset
Incorrectly recorded payroll
Lack of accounting procedures or documents
Once you've identified your problem areas, the next step in how to make order out of QuickBooks Chaos is fixing them.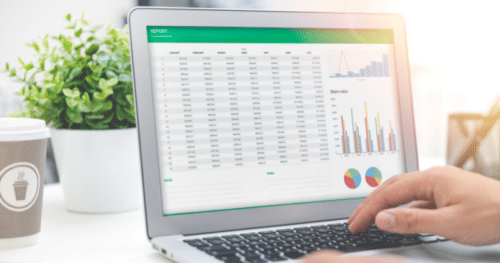 Step 2: Fix Problem Areas
Once you've identified problem areas, you can move on to piecing together a solution — or work with an accounting and QuickBooks consulting expert like me to help. I like to think of this part of the process as a puzzle, taking a thousand scattered pieces and rearranging them into a clearly defined picture. In other words, making order out of chaos. It takes patience and finesse, but it is doable! And it is worth it.
Start with the current chart of accounts and create a new business and GAAP friendly chart of accounts. That's the foundation. Then tackle the puzzle pieces and fix the problem areas you identified — one at a time. Create a map (spreadsheet) showing each current account number & its new account number under the new chart of accounts. Inactivate unused general ledger accounts.
Fixes to your problem-area puzzle pieces might look like this:
Review transactions item by item and correct all miscoded transactions
Turn on the "pre-fill forms with previously entered content" feature for more consistent coding
Set up Product & Services codes for streamlined, consistent coding of estimates, invoices, purchase orders and bills
Set up recurring transaction templates
Set up customized forms for invoices, estimates & sales receipts
Use vendor names
Review vendor and customer lists, merge duplicates, and inactivate those that are unused
Use QuickBooks Payments to receive payments electronically & auto update to QuickBooks
Set up online banking to automatically download bank and credit card transactions
Establish banking rules to best categorize transactions
Undo reconciliations with plugs to "reconciliation discrepancy"
Reconcile every account that can be reconciled
Set up custom reports for those run on a schedule or requested repeatedly
Create a template for recording payroll correctly, and correct coding of previously recorded payrolls
When working through this process, it's important to be thorough, be consistent, and be patient. Accuracy is absolutely essential to a successful outcome. The ultimate goal is to fix all the QuickBooks problem areas in order to empower meaningful reporting, which is the next step.
Step 3: Organize Reporting
Once you've cleaned house by fixing problem areas, essentially once you've finished putting together that puzzle, the next step is to find the best way to organize reporting for the business. This is best customized to your business, how it works, and what will be most meaningful for you. Don't worry, you don't have to go it alone — once again, an experienced  accounting and QuickBooks consulting expert like me can help.
At this time it's also important to think about where you currently have reporting needs and gaps. If you could wave a magic wand and get reporting that helps you do something specific, what would it be? This is your magic wand time!
Key questions to consider when you organize reporting are:
Are you contract based, so a P&L by customer/contract will be best?
Do you have departments in which class codes are added to all income and expense transactions, so a P&L by class will be best?
Do you perform a variety of services, so a P&L by service will be best?
What do you need to know that currently isn't being reported in a clear, concise way?
If you've made it through this step, there's only one more to go before you're at the finish line — and that's setting up future success with procedure documentation.
Step 4: Create Procedure Documents
The last step in how to make order out of QuickBooks Chaos is creating procedure documents for key functions and processes so they can be efficiently and accurately replicated — tomorrow, next week, next month, next year.
When you create structure and procedure documents for all key accounting tasks, everyone who manages the tasks will know exactly what to do. Consistent, repeatable business processes are the building blocks to operational success in every area of every business, not the least of which is accounting.
Your goal is to create an organized, logical accounting system where chaos once reigned.
Some ways to create procedure documents include:
Checklists for recurring bills and timelines for tasks
Spreadsheets for prepaids yielding a month-end total for reconciliation
Written procedures for all recurring activities, including: invoicing, bill review and pay, entering and recording payroll, and financial reporting and filings
Communication is vital to your ultimate success — internally if you're working on your own, or closely communicating with your consultant. Stay connected and follow up to monitor and manage ongoing successes as well as potential new challenges, make adjustments as needed, and help implement new ideas to keep everything in order.
Investing the time to make order out of QuickBooks Chaos will yield remarkable returns. You'll have confidence in efficient, meaningful financial reporting that fuels informed decision making and empowers you to make a real impact on the future of your business, today and tomorrow.
Let's talk about how to make order out of QuickBook Chaos. Contact us today to learn more about how our team of seasoned, C-level executives and consultants can help you find the straightest path forward by leveraging our finance and accounting expertise for consulting, interim resources, and fractional support.
about the author
Carie Kuzemchak has created, implemented, and enhanced accounting processes and systems in a variety of environments including a multinational corporation, nonprofit organizations, and a family wealth management company. Her attention to detail and strong organizational skills have allowed her to ensure the integrity of book, tax, and investment records and create and maintain new systems and procedures.