Real World Users Weigh-in and Rate Accounting Software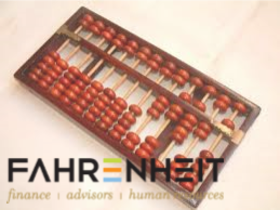 G2 Crowd, an independent software research and rating organization, recently issued its 2016 report on commonly used accounting software. The results, which are based on input from real world users, are very interesting and should be a great resource for organizations considering new accounting systems. Here are a few impressions from the report:
While Intuit has clearly signaled that the future of Quickbooks is all about the online version, customer satisfaction with QuickBooks Online (QBOL) continues to lag FAR behind the desktop versions, including Premier and Enterprise. Intuit has made significant improvements to QBOL, but it clearly has a lot of work to do to counteract the market's general negative impression of the online solution.
Organizations looking for an alternative to QuickBooks may want to take a look at Intacct and Xero, which get high marks from their users.
The newer kids on the block (FreshBooks, FinancialForce Accounting, FloQast) are highly rated but do not have significant market presence yet. Not that they should not be considered, just expect their user base and support network to be thinner than the other products.
The Enterprise Resource Planning (ERP) systems that are directed toward middle market (Sage 100 ERP, NetSuite ERP, PeopleSoft, and Microsoft Dynamics GP) have very low customer satisfaction scores. Organizations move to ERP when they want a system that is more comprehensive than an "accounting-only" system. ERP's usually include modules for things like production planning, workflow management, analytical capabilities, HR, etc. Whether the dissatisfaction is due to product performance or unrealistic expectations is not clear. Many companies assume that the same relatively low level of effort and commitment required to install QuickBooks in the accounting department should be sufficient to install successfully a company-wide ERP. In fact, ERP implementation is a much more complex process, and it is likely that at least some portion of low satisfaction is related to lack of resources dedicated to these more complex systems.
Here is the link to report. I hope you find it helpful:
---
Doug Jones and The Fahrenheit Group are helping companies implement QuickBooks, improving their current systems, and implementing solutions after QuickBooks. If you require help in this area, please reach out to Doug or another member of the Fahrenheit Finance or Advisory Team.