Capitalism Evolved: A New Understanding for 2019 and Beyond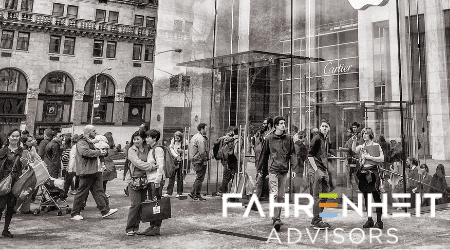 Recently, members of The Business Roundtable – nearly 200 CEOs of major U.S. corporations – released a statement indicating: "We share a fundamental commitment to all of our stakeholders …we commit to deliver value to all of them for the future success of our companies, our communities and our country."  This statement was in contrast to prior Roundtable statements which focused on the primacy of shareholders.
What Can We Take From This News?
Strategic planners mark this moment as a tipping point from traditional business models which integrate Corporate Social Responsibility (CSR), evolving to Creating Shared Value (CSV). CSV builds businesses and even industries around overall prosperity putting the alleviation of social woes front and center.
Sparking this change is an unexpected new force which has left business, government, and politicos confused – the people. It may sound hippie to some, but the masses have never been more interconnected, driving dramatic changes in how society approaches business and politics. The most powerful force in capitalism, "the market," is now organizing like never before. Adam Smith, the father of modern capitalism, would love this.
Capitalism often gets a bad rap. Michael Porter declared in the Harvard Business Review that "the purpose of the corporation must be redefined…not just profit per se. This will drive the next wave of innovation and productivity in the global economy."
People are demanding challenge to the status quo. Ironically, business interests and politicians stymie market-based innovation if they don't stand to profit from it. This is counter to the core spirit of capitalism.
People are the engine of the market and expect more than just fresh products and services; they want change to the way business is done.  Expecting engagement, transparency, and respect, consumers want to be part of the process on a level never seen before. These same consumers are also voters, workers, and business owners themselves.
And people are desiring more from firms. These spenders are willing to reward companies who care for their workers, environment, and the prosperity of the communities in which they serve.
Have you considered what total prosperity means to your company and strategic plans? Want to challenge your company's mission through strategic transformation? I would love to meet up and hear your thoughts on what total prosperity means to you and how Fahrenheit can help. Email me anytime.
About the Author
Sam Rasoul, Director at Fahrenheit Advisors, brings nearly two decades of management experience in both for-profit and non-profit organizations. Sam delivers pragmatic solutions for organizations facing disruption and change in the Digital Age. With a a tenacious passion for helping find the right alignment of resources and mission, Sam's experiences as an Entrepreneur, Chief Financial Officer, and Chief Operating Officer, enable him to understand your company's dynamics, identify opportunities and barriers, and deliver people-centered solutions for organizational change.