Fahrenheit Finance & Accounting Expert Spotlight: Brad Harger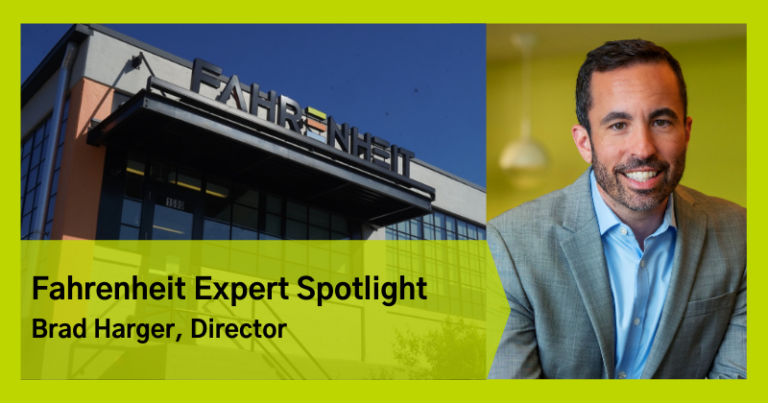 Brad Harger brings strategic support and scenario analysis to clients confronting financial planning and analysis challenges, including budgeting and forecasting, data analysis and interpretation, performance measurement and reporting, risk management, financial modeling, capital allocation, and stakeholder management.
Harger assesses risk, delivers contingency plans, and optimizes financial decision-making with actionable insight that goes beyond reporting numbers. By identifying key financial performance drivers, areas for process improvement and cost savings, and strategies to achieve financial goals, he delivers strategic solutions that strengthen financial operations.
"I like starting from scratch on each project I touch. No one project is the same, so there is a sense of curiosity I get with each new project that leads to solutions tailored to meet a client's specific needs." — Brad Harger
FUNCTION & SPECIALIZATION
Investment banking and M&A
Financial planning and analysis
Key performance indicators and trend analysis
Financial /management consulting and implementation
Financial model development and benchmarking
REPRESENTATIVE CLIENTS & PAST EXPERIENCES
Truist Financial
Westfield Insurance
KeyBanc Capital Markets
Cleveland Research Company
GET TO KNOW BRAD
"As a dog lover, my favorite book is 'The Art of Racing in the Rain." It brings a tear to my eye every time I read it. Plus, it reads better than 'The Art of M&A,' which I was required to read early in my investment banking career. In sports, I'm an Arsenal fan (English Premier League soccer). Go Gunners! Also, I am originally from Cleveland and still support the Cleveland Cavs & Guardians (I'm not a Browns fan – I would not wish that on anyone!)."
Find the straightest path forward for your organization with experts like Brad at Fahrenheit Advisors.