America's Economy Is About to Roar: Get Ready for Post-COVID Economic Growth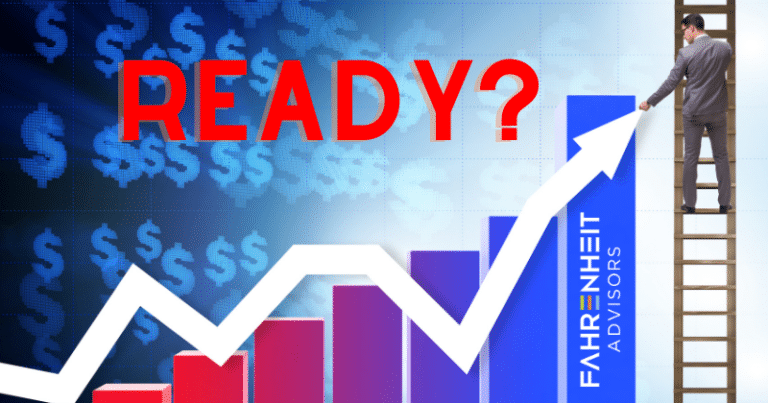 A preponderance of economists have weighed in and the consensus is impossible to ignore: America's economy is about to roar — much like it did following the Spanish Flu pandemic of the early 1900s. History, it seems, is about to repeat itself.
For us in 2021, it's a priceless once-in-a-lifetime opportunity.
Now is the right time to get ready to ride the wave of post-COVID economic growth that's already on the way.
America's Economy After the Spanish Flu: A Quick History Lesson
One hundred years ago, America transformed from a traditional economy to a free market economy. Our economic systems, formerly dependent on agriculture and bartering, were being replaced with money and the market forces of supply and demand. U.S. prosperity soared as the manufacture of consumer goods skyrocketed. Every home in America now wanted a refrigerator. Or a vacuum. Or, thanks to Henry Ford, a car.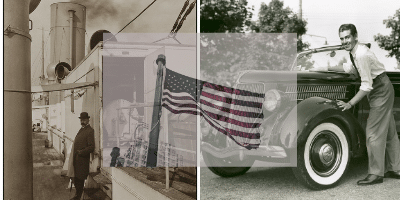 Calvin Coolidge, who became President in 1923, famously said "The chief business of the American people is business."  American GDP during the 1920s backed him up:
1920: $687.7 billion
1921: $671.9 billion
1922: $709.3 billion
1923: $802.6 billion
1924: $827.4 billion
1925: $846.8 billion
1926: $902.1 billion
1927: $910.8 billion
1928: $921.3 billion
1929: $977.0 billion
Source: Fortunly.com
And all of this came on the heels of the Spanish Flu pandemic of 1918.
It's something those of us in 2021 can't help but notice as we stare back at America after World War I and search for clues about how the new American economy will behave in post-COVID times.
America's Post-COVID Economy Is Poised for Growth
Just this past February, bank economists at Goldman Sachs Group bumped up their already-rosy forecasts for GDP growth in 2021 and 2022 by .2 percentage points. At this writing, that 2021 forecast currently sits at an astonishing 6.8%. And 2022 is also predicted to boom at 4.5%.
I think what caught my eye the most as I processed the garrison of business experts exploding with unbridled joy was the news from the boring world of accounting.
Accountants are conservative and calm by nature, and not prone to fits of hysteria even at the best of news. They have their boots on the ground, and they are the first people to see the numbers.
Right now even the accountants are bullish
More than 1,000 senior accountants and finance professionals around the world were recently polled for the Association of Chartered Certified Accountants and the Institute of Management Accountants Global Economic Conditions Survey Report. What the report found from the folks closest to the numbers, historically a glass-half-empty bunch, was a rapturous amount of optimism. In fact, they displayed the biggest quarterly jump in confidence in a decade! Fueling this confidence, numerous participants cited great news on the vaccination front and aggressive, ongoing fiscal stimulus from a multitude of governments around the globe. This same survey incorporated two 'fear indices,' and neither rang up much pessimism.
Get Ready for Post-COVID Economic Growth
In the face of such unanimity on the subject, perhaps the most important question every business should ask is this: Are we ready for post-COVID economic growth?
More specifically:
Do we have a sound strategy and the capital to maximize the opportunity?
Have we rationalized our products and services and pricing for a post-COVID economy?
Do we have the human capital, both the right skillsets and capacity, to handle the growth?
Does our business have the infrastructure, marketing know-how, and sales force to engage such a once-in-a-lifetime opportunity?
Is our cash flow house in order for any ramp up on expenses or capital expenditures?
Have we recently revisited our forecasts? Are they aligned with reality?
How will our organization capitalize on a surge in economic growth at large? Do we have a clear strategic vision?
Do we have the infrastructure-efficient, effective, and repeatable processes and systems to scale with the business?
It's been said the definition of luck is where opportunity meets preparation. Given the level of confidence about what's ahead, the cost of being unprepared may well never be more punitive.
Are you ready?
Let's talk about getting ready to meet the opportunity. Do you have the strategy, capital, know-how, people, process, and systems in place to successfully ride the post-COVID wave of growth? Contact us today to learn more about how our team of seasoned, C-level executives and consultants can help you find the straightest path forward to survive — and thrive! — when America's economy starts to roar.
about the author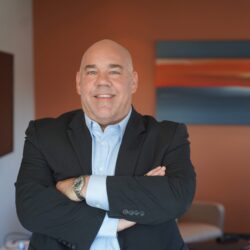 As a CPA, controller, and long-time consultant with over 20 years of experience, Russ Gambrel helps clients navigate the complexities of compliance and financial reporting, improve accounting processes, and gain a better understanding of the opportunities and challenges within their business. His experience in accounting, auditing, banking, information technology systems, and project management has positioned him as a senior level consultant and interim CFO and controller.