A CEO's Story of Leveraging World-Class Talent on a Fractional Basis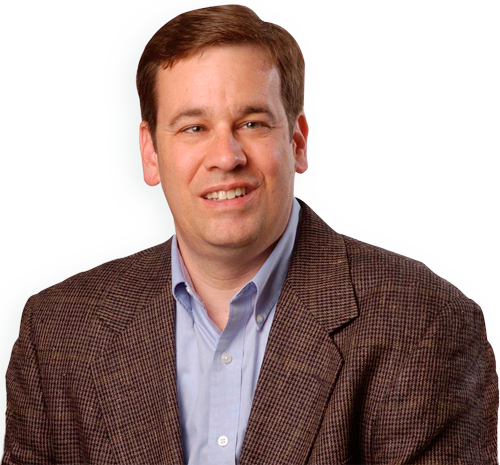 Peter Buchanan: The Enormous Benefits of Leveraging a World-Class Fractional CFO
Before I joined Fahrenheit's advisory practice, I worked as the CEO of an offshore software development company. The assignment was challenging. We grew rapidly from 105 people when I started to 150 people two years later. We had six locations – three in the US, two in Russia, and one in Belarus. The vast majority of our employees were overseas. Our business was building products that appeared on a price list for our clients, which meant that our software had to be as bug free as possible when it hit the market and we needed to repeat our success every 3 to 6 with subsequent releases. Our clients were located in the US, Europe, and Russia. They were a mix of market leaders (in several software product categories) and venture-funded startups trying to make it big. You've probably heard of Microsoft, NetApp, Amazon, and Wolters Kluwer. Hortonworks recently went public, and Datacore is an up-and-comer. We produced consistently excellent software. Effectively managing operations and finance was actually a bigger challenge. Thankfully, we had the services of a world class fractional CFO.
Let me describe the operating environment for you:
We had corporate entities in three countries with widely differing business practices, tax codes, and employment laws – the US, Russia, and Belarus.
In Russia and Belarus, employment law and hiring models are more complex than in the US, and the paperwork burden is much higher both for hiring and managing employees.
We wanted to restructure our various foreign entities to make the company easier to manage and facilitate a future exit.
Like many professional services firms, we needed to track time by job and task at a detailed level and produce 100 percent accurate bills for clients.
We needed to implement key metrics that enabled senior managers and practice leaders to track our progress on a monthly basis.
We needed to do all this with a relatively lean administrative staff. In Russia, we had capable finance and administrative staff that kept the books, managed our country-specific accounting software, and managed employee paperwork. In the US, we employed a Director of Operations and an Operations Analyst, who absorbed the stream of data coming from overseas, merged it into our accounting system, generated bills to clients, and managed contracts and other key business documents that were necessary to run the business.
We had a fractional CFO overseeing it all. She was our operational difference-maker in many different ways:
She managed the roll-up of the financials from Russia, Belarus, and the US.
She coordinated all of our work with outside accountants both in the US and Russia, which was more significant overseas than in the US.
She worked with our technologists and senior managers to build the systems that created both our monthly metrics and profitability models for the bids we submitted to clients.
When we decided to restructure some foreign operations, she helped me do the model to determine whether I could afford it and how fast I should go in executing the process. She had previously overseen the financial consolidation process for a company that operated in over 40 countries, so this was simple stuff for her (but not for me).
She managed the flow of money across borders and maximized our return on currency conversions. She also managed our international banking relationships.
She oversaw the work of our US and Russian finance and operations staff.
She managed the process of selecting a new Chief Accountant in Russia when we needed to make a change.
She did all this working 20 hours per week (with occasional spikes to 30-35 hours per week).
As the CEO, I gained tremendous strategic and operating leverage by having a fractional CFO:
I was able to leverage her Global 1000 experience even though my company was just entering the mid-market in terms of revenues.
We were able to build best in class processes that maximized profitability and operating performance.
We complied with all financial and regulatory standards in the US, Russia, and Belarus.
We were able to build and track against a mid-to-long-term financial plan.
We had efficient and effective oversight of our finance and operations employees in the US and Russia.
We minimized spending and maximized results when dealing with our outside accounting firms both in the US and Russia.
The truth is, I needed everything that my fractional CFO brought to the table to run my company effectively, and hiring a full-time CFO with her qualifications wasn't economically feasible. I had excellent operations and finance staff. She provided the leadership, structure, advice, and drive to make my company and my staff much better.
Now, you might be thinking that my situation is unique. Your business isn't that complicated, and the stakes aren't quite as high. Well, to quote that great philosopher, Rosanne Rosannadanna, "It's always something. If it's not one thing, it's another." Most businesses entering the mid-market have a similar set of challenges:
Do you operate in multiple states with differing tax and regulatory codes?
Do you have a 3-5 year financial plan?
Are your finance employees getting proper guidance from management?
Do you comply with GAAP accounting standards?
Are your financial systems appropriate for your size of company?
Should your firm undergo an annual audit? How do you prepare for and manage an audit?
Have you selected and do you know how to work with outside accounting firms?
Do you have appropriate compensation models for key jobs across your company?
Do you need to prepare for and manage a fundraising or M&A transaction in 12 to 24 months?
---
At Fahrenheit, a large part of our business is providing top-tier fractional CFOs and Controllers that help companies gracefully survive and grow in the mid-market. We work across many industries, and nearly all of our practitioners bring 25 years or more deep financial experience. If you would like to learn more, visit us at fahrenheitadvisors.com or, better still, call us at 804.955.4440. We would love to have a chat.
Meet Peter Buchanan – Peter joined Fahrenheit in October 2014 to help grow our presence in the Greater Washington, DC, market and to provide Advisory Services to the firm's clients. Peter has worked both as an executive-level consultant focusing on strategy, business development, and marketing, and in operating roles as a CEO, strategic planner, product manager, and sales manager. As a consultant, he co-founded three, successful professional services companies, where he developed strategies, business models, fundable business plans, and successful market messages that have been implemented by hundreds of start-up, growth, and mid-market companies. As CEO, Peter has led companies through periods of rapid growth and scaling. d: 703-574-4668 c: 301-367-1657 e-mail: pbuchanan@fahrenheitadvisors.com