VIDEO: COVID-19, The Road to Recovery – How to Survive and Thrive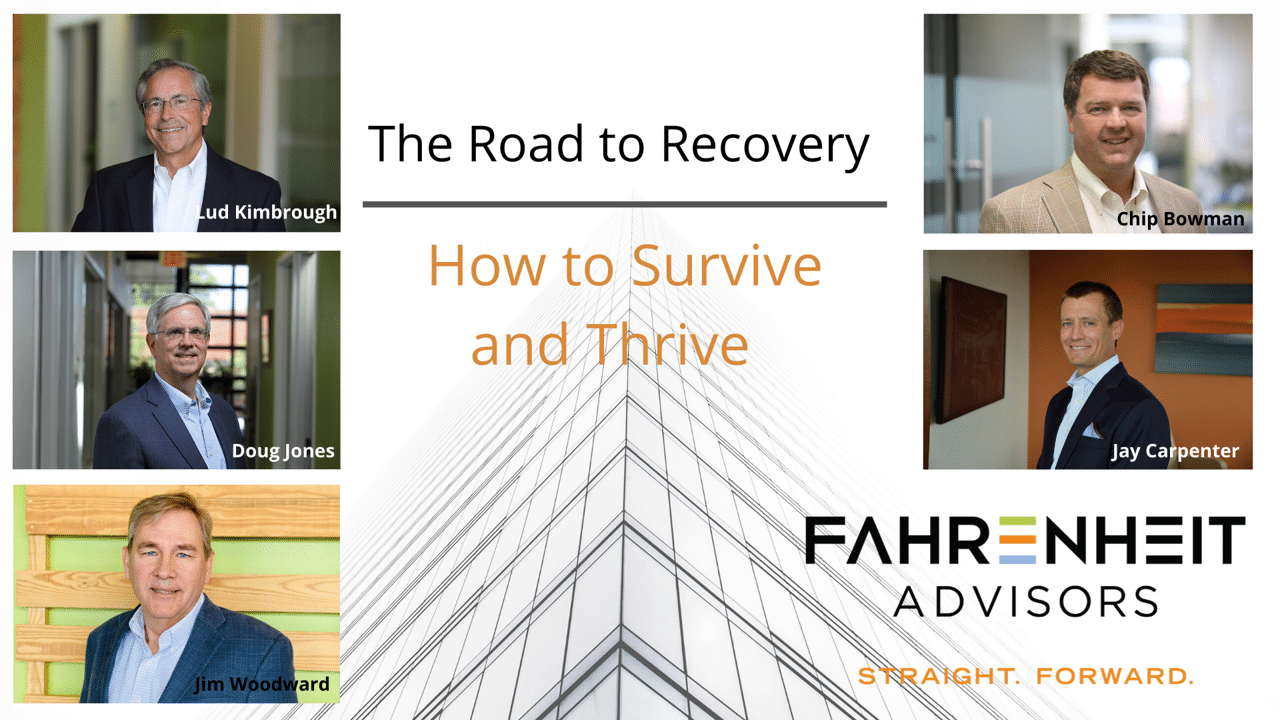 On March 30, 2020, a panel featuring Managing Directors from Fahrenheit Advisors, hosted a panel to discuss and share experiences from SARS and Anthrax to turnaround situations and the great recession. Our goal is to answer your questions and help you focus on what you need to know to start planning your recovery post-COVID-19.
THE PANEL:
Moderator: Jay Carpenter – Jay builds relationships with C-level executives and referral sources and helps our team guide business owners, management teams, and entrepreneurs in achieving their goals through financial strategies and risk management.
Lud Kimbrough: A strategic CEO and CRO will offer strategic thoughts around planning for recovery from his experience in turnarounds, including ways to integrate the current and upcoming government programs into your plan.
Doug Jones: An experienced middle market CFO will provide finance and accounting guidance to help you take action.
Jim Woodward: Former CFO of Media General will provide his thoughts about his past experiences including handling the SARS outbreak, Anthrax virus and Swine Flu.
Chip Bowman: Restructuring consultant and former Bank Work-Out Officer will share thoughts on strategic alternative planning and stakeholder management.