Everything You Need to Know About Trend Monitoring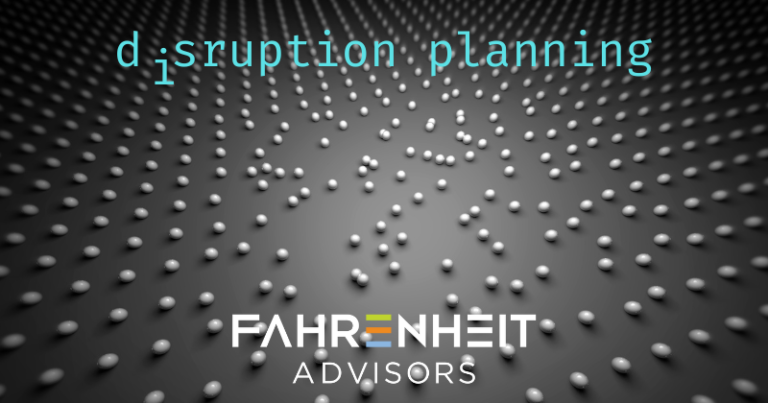 An organization must have a comprehensive understanding of the continuously evolving world around them, not only to hone their competitive advantage, but also to be aware of possible opportunities (partnerships, adjacencies, acquisitions, etc.) and be prepared for emergent threats (political/security issues, technological developments, market entrants, etc.).
Knowledge and awareness of the forces that affect the marketplace helps to create an unbiased worldview, making it easier for senior leadership to make informed decisions regarding their organizational and market strategy.
Data is great. Insights and analysis HAVE VALUE.
It is generally assumed that this is achieved by simply ingesting as much data as possible, and to some extent, this is true. However, trend monitoring isn't simply gorging on and regurgitating data: the analysis and insights that are derived from the data are the true product.
Trend monitoring includes:
Data collection
Data analysis
Strategic planning and/or recommendations
While it may be possible to perform adequate data collection via technology alone, it requires an experienced business analyst to separate the valuable data from the noise, and to analyze that data accurately. It is also important to remember that the process doesn't end when analysis is complete—it is crucial that the information be useful to decision makers at your organization.
Too often, organizations conflate "trend monitoring" with "current events." However, trend monitoring isn't simply a "state of the market" report: instead, it interpolates what may happen next and reduces risk in the market place for organizations by giving you information that is tailored for your company.
Frequency matters. How often should you be checking in?
In order to be the most effective, trend monitoring, reports and analyses should be produced on at least a quarterly basis. Depending on the state of the market, monthly, or even weekly reports might be necessary. Some organizations find it useful to supplement these reports still further by ensuring that they are alerted to particularly relevant information immediately.
While some organizations conduct their trend monitoring in-house, the level of training and expertise required to maintain an in-house business analysis team has led many organizations to outsource the effort. The level of trend monitoring that your organization requires is dependent in a large degree on your industry, your market position, and your organizational goals.
Reducing the risks of market disruption
In today's volatile markets, ignorance and complacency regarding a company's commercial environment incurs considerable organizational risk. Make sure that the people conducting your trend monitoring are experienced professionals with a thorough understanding of your organizational goals. When conducted by experts, trend monitoring will increase your organization's situational awareness. This reduces uncertainty, giving you the ability to anticipate both your competition and market forces and adapt your goals accordingly.
Over the course of more than 20 years, we have witnessed first-hand the power of disruptive forces to topple market leaders and present significant challenges for businesses trying to maintain a competitive advantage. In our experience, trend monitoring is a critical tool for decision makers to assess their market and take action before an opportunity is missed or a threat emerges. Our team of expert researchers and strategists work with clients to alert them to changes in their market and provide in-depth analysis that enables smarter, faster decision-making.
Monitor and understand the trends shaping your marketplace with Fahrenheit Advisors. Schedule a call with us today.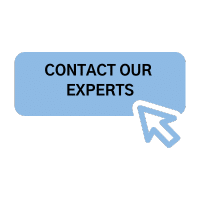 MEET THE EXPERTS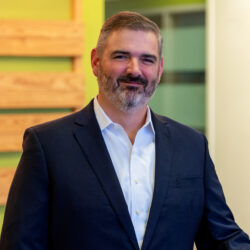 Peter Grimm leverages his background in national security and experience as a strategy consultant and PE-backed CEO to help clients navigate rapidly changing environments. He is skilled in corporate strategy, market analysis, competitive intelligence, disruption planning, disruption preparedness, and organizational leadership.
Following service in the US Navy and as a counterterrorism analyst at a US government agency, Peter spent 8 years in the Strategy Practice of Deloitte Consulting.  Peter then served as CEO of a PE-backed consulting and technology firm, leading the company through two successful exits.  He's helped middle market companies, Fortune 500 firms, and Federal agencies "see around the corner" and turn threats into opportunities.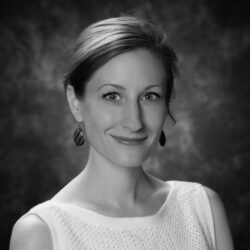 Jennifer Buchwald has been helping companies make better decisions through strategic insights and competitive intelligence for more than 15 years. With a formal education in philosophy and experience working in a broad set of industries, Jennifer brings a holistic understanding of business challenges and forward-looking observations to a diverse set of clients.
Jennifer began her career fielding market research studies for clients in the Consumer Packaged Goods space before joining one of the largest grocery chains in the United States performing location intelligence and site analysis for their real estate division. After a period providing competitive intelligence services for a Fortune 100 infrastructure technology company, she joined a boutique firm offering strategic advice for clients in a variety of industries.