Roanoke Director Sam Rasoul Featured in Chamber Chat
Sam Rasoul, local delegate for Roanoke, Virginia and Director at Fahrenheit Advisors, recently sat down with Eric Sichau, Member Services Director at the Roanoke Regional Chamber of Commerce.
During this 8-minute video we hear how Sam and the team at Fahrenheit Advisors is helping business owners manage the COVID-19 crisis through a wide range of support services. Listen in!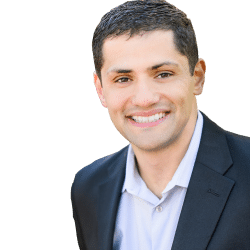 About Sam Rasoul
With nearly two decades of management experience in both for-profits and non-profits, Sam Rasoul delivers pragmatic solutions for organizations facing disruption and change in the Digital Age. His experiences as an Entrepreneur, Chief Financial Officer, and Chief Operating Officer, enable him to understand your company's dynamics, identify opportunities and barriers, and deliver people-centered solutions for organizational change. Whether working abroad with United Nations agencies and government leaders, or locally with your stakeholders, Sam listens to team members who have a shared vision and works across generations to optimize the employee and customer experience. A proven leader in organizational change, Sam has a tenacious passion for helping find the right alignment of resources and mission. Sam was featured in the Blue Ridge Business Journal as one of the Top 20 Leaders Under 40. Contact Sam.