President Signed Stimulus Bill to Aid Small Businesses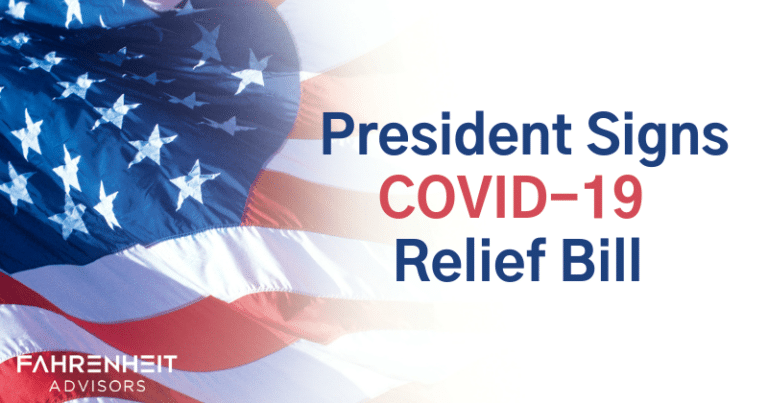 The President signed the COVID Relief bill on Sunday, December 27, 2020, but also made several suggestions about how it could be changed. It is not anticipated that Congress will be able to agree on the changes and the bill will go into effect as originally written. Fahrenheit Advisors Managing Director, Doug Jones, outlined key highlights of the bill in THIS ARTICLE published Friday, December 22, 2020.
Need help?…
Determining your eligibility?
Preparing submissions required by your bank for new PPP funding?… and/or
Submitting your new loan applications?
We can help- Experts@FahrenheitAdvisors.com.