Is Your Business Prepared With A Turnaround Strategy?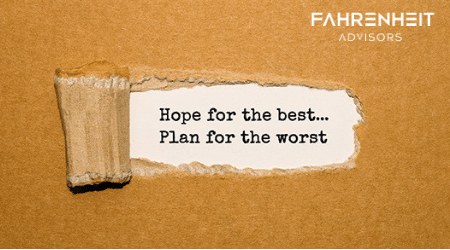 To prepare for the worst, every business owner should outline a general business turnaround strategy. It should begin with a keen awareness of warning signs such as poor key performance indicators and a rapid increase in debt and employee turnover. The turnaround will likely involve five steps: 1) assessment of the decline by external advisors, 2) re-evaluation of management and staff, 3) emergency intervention to stabilize the business, 4) operational restoration to pursue profitability, and 5) recovery and growth.
Fahrenheit's team of seasoned business consultants bring their decades of leadership experience to bear in helping our clients improve their businesses across all functions, including talent, sales optimization, and all financial processes, and ultimately drive top-line growth. Contact us today for help in creating a turnaround and sustainability strategy for your business.