How to Navigate a Post-COVID Business World With Change Management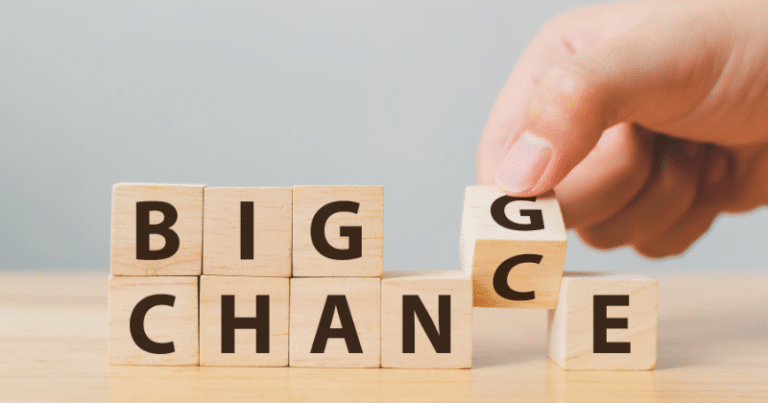 When a company implements new software, brings on new leadership, or goes through a merger or acquisition, management typically has a playbook on how to manage the change. In the past 15 months, the business world saw change it had never seen before – and most playbooks became only partially relevant. Workplace changes brought on by COVID-19 were abrupt, monumental, often unorganized, and unprecedented. Change management experts rushed to help businesses face the tidal wave of transition, expansion, retraction, and cessation. Now, as many employers and remote workers consider returning to the office, businesses are faced with a whole new set of changes. One way you can prepare your company for a post-COVID world is paying close attention to the most pivotal factor in change management – the people. Below we offer two important considerations in managing your post-COVID business. We also recommend partnering with change management experts to help you build out the necessary tools.
Change management experts, or change leaders, have a toolset to help guide you through whatever transition you are experiencing. And here's the key – whatever transition. Change management is not a recipe, rather it offers a structured approach, tailored to your situation, to get from where you are to where you are going. A critical part in moving forward is understanding and catering to the stakeholders who are affected by the change. In a post-COVID world, with some version of returning to the office and presumably implementing a new business-as-usual, each of your employees will likely be impacted by the resulting changes.
One of my mentors said, "people are not inherently resistant to change." There is some level of acceptance, at least in most businesses, that a company must evolve and that people and processes will need to change. However, without the right guidance and engagement, stakeholders can feel left out or left behind and become intolerant of the change.
An article in the Harvard Business Review recommends giving stakeholders 3 transitional tools to help ease the movement from old to new.
3 Transitional Tools
1) Choice
2) Connection to purpose
3) A bridge to get to the next phase.
In this article we'll focus on two: choice and connection to purpose. These tools give employees a sense of ownership, which can eliminate or reduce resistance associated with change.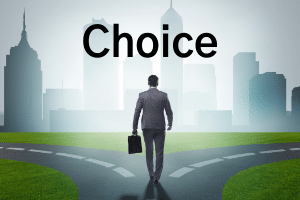 As we move into the newest phase of COVID, give your employees a choice in their workday and in their environment going forward – whether that's allowing them to find a more comfortable workspace, creating their own flexible schedule, or even letting them choose the snacks in the break room. Giving your employees a choice means they feel a sense of control when work schedules and expectations are in flux. Also, don't assume you know what your employees need – ask and then listen! Everyone's COVID experience has looked different. Some were forced to work less – that may not mean that they want to continue to work less. Some were initially resistant to remote work – are they still resistant or did they find a new rhythm that might work well going forward? Some were struggling with childcare– has that resolved or is it still a struggle? For larger firms or more complex staffing models, it may be beneficial to identify and group employee needs by developing profiles or personas, as recommended by this global design firm.

OWNERSHIP
In addition to offering them choice, create a connection to purpose for your employees, too. Getting stakeholders involved from the start will give them a sense of ownership. Be transparent about the end goal as you transition into a new "new normal." Bring employees into the conversation of what the office might look like going forward. Will everyone be back? Will you continue to offer a remote option? Are you implementing new business initiatives to drive revenue in a certain area? Let employees know why things are changing and how they are a factor in driving it forward. With a lack of information and a lack of transparency, employees can spiral into nervous anticipation. This agitation can transfer into poor work quality and discontent with the job itself. Identifying a common goal will facilitate the changing workplace landscape without resistance because each of the employees feels they are contributing to that end goal.
ENGAGEMENT
Remember to engage those that are staying fully remote (if you offer that option). While businesses may begin to offer a hybrid work model, some employees may have exigent needs requiring them to remain fully remote. These employees can feel disconnected from those that are in the office engaging in face-to-face meetings and water cooler discussions. Many new and ongoing projects are updated in casual hallway discussions. The social capital built with ad hoc, in-person conversation can be a valuable contribution to employee engagement. Remote employees won't necessarily have access to this relationship building. In the very least, managers should be aware of this type of discrepancy and be careful not to create an unfair divide among employees.
As many businesses return to in-person or hybrid work models, there is more of a need for hands-on management in developing and implementing new structure in the workplace. Leaders will need to take a more prominent role in managing the upcoming changes and the people affected by them. They will need to be compassionate, flexible, and strive to set the example for how employees react and manage the changes going forward.
Fahrenheit's change management experts are ready to help you create a plan to transition into the next phase of your company's evolution- Experts@FahrenheitAdvisors.com.
About the Author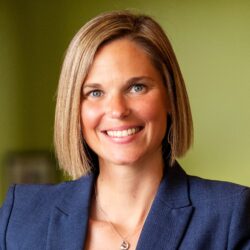 Megan Price provides a broad range of experience in strategy development, project management, organizational behavior, corporate culture, stakeholder relations, process integration, and change management. She encourages a collaborative process and tailors work to her individual client.