How to Attract Business Support for Your Nonprofit by Greg Wingfield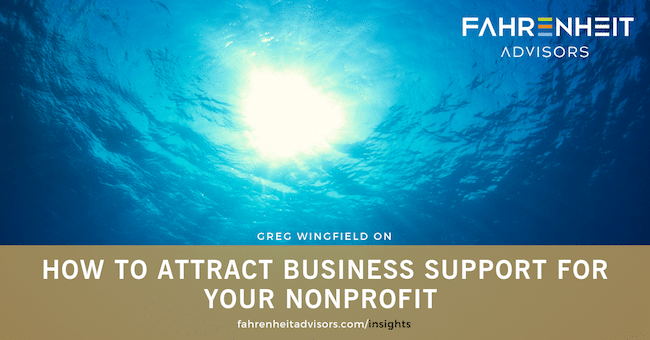 I recently read a blog post by Latasha Doyle of GuideStar that interested me greatly. The topic was how to best build a partnership with a for-profit entity. She wrote about four specific opportunities for engagement: sales, social responsibility, employee satisfaction, and marketing. Below is a recap of the article with a few thoughts of my own added in for good measure.
No matter if your nonprofit is small or large, don't forget that you have a lot to offer a business! Wise for-profit companies often realize significant business advantages through partnerships with nonprofit organizations. Keep these advantages in mind the next time you encounter a business development opportunity.
Advantage #1: Consumers Are Willingly to Pay More for Products Made by a Socially Conscious Company
Two thirds of consumers are willing to pay more to a company that reflects ethical behavior. By teaming with a nonprofit, a business can sell more, engage with specific consumers, and be more competitive in a flooded market.
Advantage #2: Many Corporations Need Social Responsibility Policies
Consumers are demanding more transparent and responsible products and services. As a result, businesses are creating social responsibility policies. "This means a nonprofit could help a business become more profitable through a partnership," writes Doyle.
Advantage #3: Employee Volunteer Engagement Decreases Turnover and Is Good for Company Culture
As I have written previously, as employees volunteer and give back through a nonprofit in the workplace it improves their feelings of engagement. This in turn decreases turnover, increases productivity and builds company culture. (Read "Magic 8 Ball Says YES to Volunteerism and Employee Engagement.")
Advantage #4: Nonprofit Engagement Can Increase "Word of Mouth" Marketing Exposure
Consumers want to see businesses support social causes. By partnering with a nonprofit, there could be increased media attention and better "word of mouth" branding, leading to more customers for the business and increased donations for the nonprofit.
Additionally, here are a couple of ways to help a nonprofit "sell" their value to a for-profit business.
Five Ways to "Sell" Your Nonprofit's Value
#1: Make sure the values between entities are aligned.
#2: Explain why the alignment will help boost sales, visibility, and productivity.
#3: Convince the business you are ready to partner.
#4: Explain how you are able to help enhance the local reputation of the business.
#5: Immerse yourself in a business network. For example: VA Council of CEOs is a Richmond organization serving CEOs and entrepreneurs within Richmond and Charlottesville markets. It's purpose is to connect CEO members for learning and growth. Consider joining a business organization or two, learn what's important to them, and practice your pitch!
FURTHERING NONPROFITS: IT'S IN OUR DNA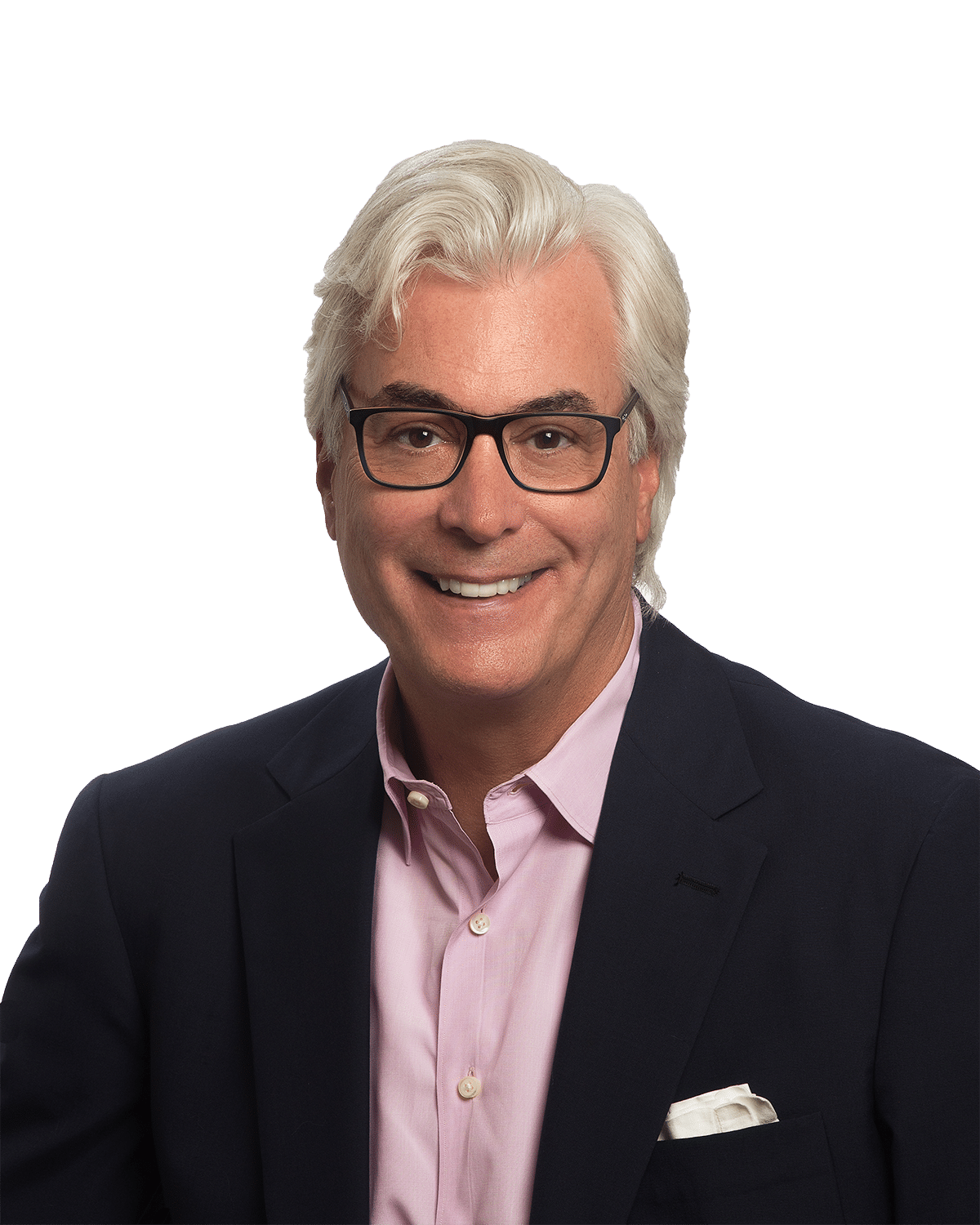 I hope these suggestions help you to engage with the business community. I encourage you to check out the source for this article, and then please contact me. Fahrenheit has a long history of helping nonprofits through client and board engagements and through employee volunteer activities. Now with our current arsenal of consultants, Fahrenheit employees, and newly recruited recently retired nonprofit executives, we are uniquely poised to leverage Fahrenheit's proven business model for the nonprofit sector. Read "Nonprofit Services Launches With Presentation on Nonprofit Trends" to learn more, or contact me today for more information.