Help for Nonprofit Organizations is Available During This COVID-19 Pandemic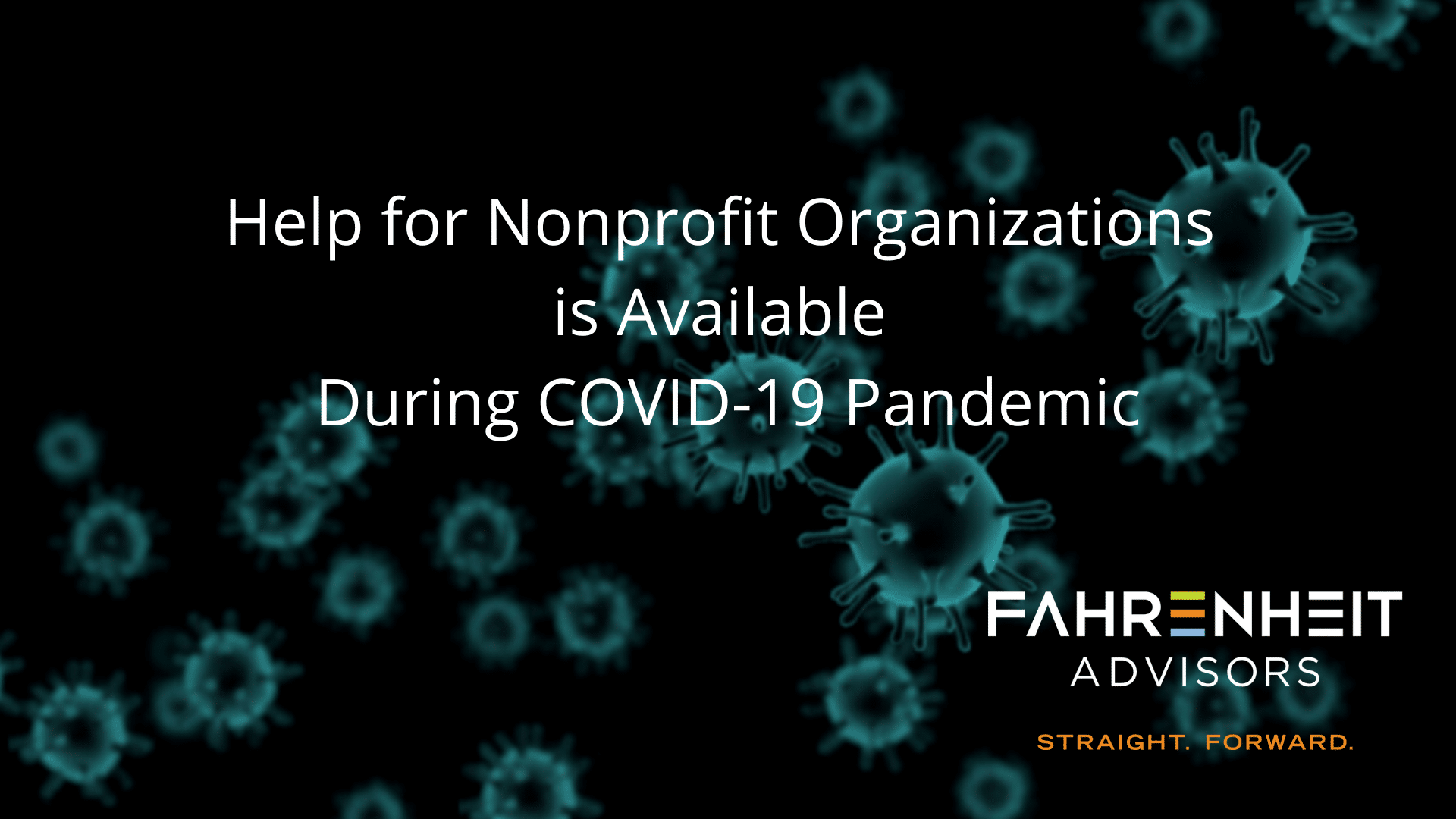 Nonprofit organizations experience particularly hard times during national crises as recently evidenced by the 2008 Great Recession, the 2001 Terrorist Attacks, and the Y2K fear leading up to the change of our millennium. And now, the Coronavirus/COVID-19 pandemic.
In each instance, economic collapse results from enormous job losses, the evaporation of capital, and the decline of business revenue as demand for goods and services falter. For nonprofit organizations that rely upon donations and grants for their primary revenue source, these crises can mean they become extinct. For these donations and grants, as generous as they are, are a disposable spending item for individuals and businesses who want to understandably preserve cash in times like these.
We are seeing Herculean efforts across the country to mitigate the economic collapse we currently face with this pandemic. We want to point you to a few of the resources available for the nonprofit sector.
Locally, the Community Foundation for a Greater Richmond, along with other partners, has established a Central Virginia COVID-19 Response Fund of $3 million. NPOs can submit a FORM to request financial assistance.
With Congress approving a $2 trillion general and specific aid and stimulus package, here are two specific resources to investigate for your nonprofit organization:
The National Council of Nonprofits provides an Analysis of the Families First Coronavirus Response Act, and
The Chronicle of Philanthropy summarizes the stimulus bill with Stimulus Bill Provides Nonprofit Loans, Grants, and One-Year 'Universal Deduction'.
We will continue to monitor and alert you to additional funding sources and resources for nonprofit organizations. If you have any questions, please email Harry Warner  or call (804) 955-4440.
About the Author
Harry Warner brings 35 year's professional experience in leadership, business development, and managerial effectiveness in both the corporate business and nonprofit sectors. Expert knowledge in nonprofit management, fundraising, human resources, strategic planning, marketing, and financial administration. Harry has a demonstrated ability to develop strong community relationships and to build effective teams to successfully implement strategic and business plans, achieve fund raising goals resulting in over $50 million raised to date, and to fulfill organizational missions. He remains actively involved in the nonprofit and fundraising community at both the local, state and national level.