Editor's Pick: Top 8 Fahrenheit Advisors Posts of 2019
During the first few days of the year, it seems only natural to reflect on the past year. When we look back we can't help but feel blessed by what we see, and we are extremely excited for what is to come for 2020.
Most importantly, we're looking forward to sharing what we know in person and within the Insights area of our website. After all, our mission is to help business leaders navigate the best path forward. And with that said, here's a list of favorite and top-performing articles by the Fahrenheit Advisors team during 2019.
TOP 8 FAHRENHEIT ADVISORS POSTS OF 2019 (In random order)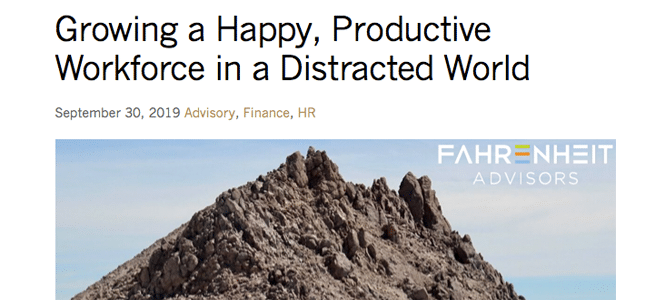 #1) Growing a Happy, Productive Workforce in a Distracted World by Rachel Lutowsky
One of our most-viewed stories of the year, this article, by our managing director at our Phoenix location, outlined how to kickstart employee engagement at your company. Read on.
#2) Microsoft ERP Software: Yesterday, Today and Tomorrow by Ben Shealy
Who knew ERP (Enterprise Resource Planning) software was such a hot topic? We loved how much interest our readers showed in this post. Did you miss it? Take the historical walk here.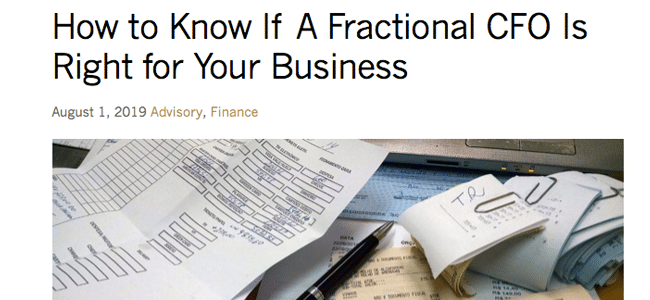 #3) How to Know If A Fractional CFO Is Right for Your Business
We often meet companies that are strained because they lack strategic expertise on the team. You may have thought about hiring a full-time CFO but held off given cost. Or perhaps you were concerned that you do not have enough work to keep a full-time CFO challenged. There is an alternative: Learn more here.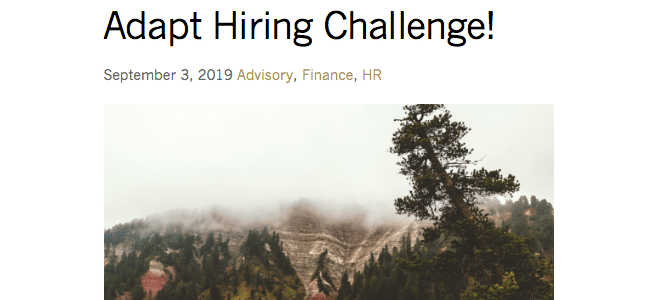 #4) Adapt Hiring Challenge! by Rich Reinecke
The economy in 2019 continued to support a very robust hiring environment and it appears that hiring will remain a significant concern for organizations as we roar into 2020. So, how does a company stay competitive for top talent? Find out here.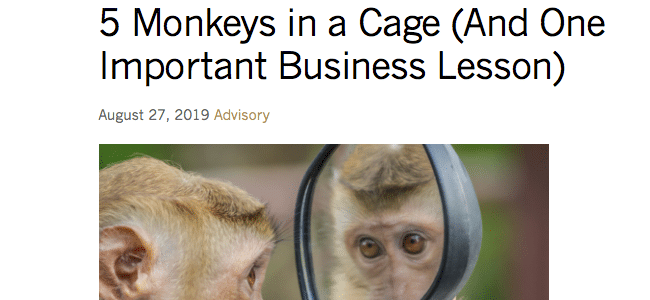 #5) 5 Monkeys in a Cage (And One Important Business Lesson) by Russ Gambrel
Clearly, some of our Managing Directors have a real knack for story titles! In this post. Russ Gambrel shares his "all-time favorite business lesson." Check it out.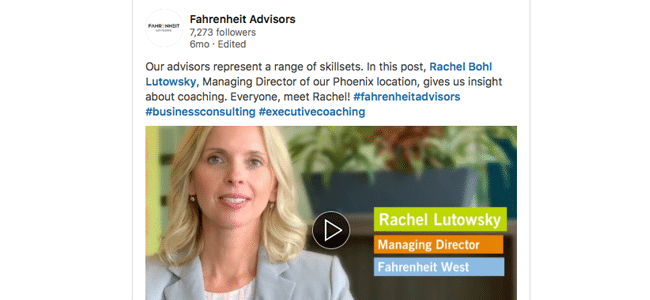 #6) (Video) How An Executive Coach Can Up Your Personal and Professional Game by Rachel Lutowsky
This video post was a perfect way for us to introduce you to one of our newest shining stars, Fahrenheit-West, Managing Director, Rachel Lutowsky. Here she talks about one of her greatest passions: coaching. Listen and learn here.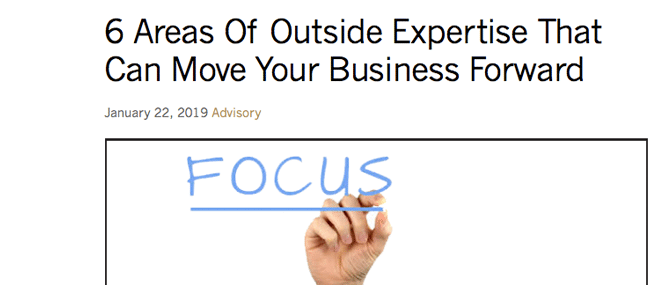 #7) 6 Areas Of Outside Expertise That Can Move Your Business Forward
It's never been easier to buoy certain business functions so you can better focus on fulfilling your company's mission and growing its bottom line. We shared this story last year, but it is just as relevant as organizations adopt the concept of using outside expertise. Is this the year you take advantage of this trend? Read on.
#8) (Video) Peer Roundtables: The Difference Between Success and Status Quo by Harry Warner
Here is another one of our favorite "get-to-know" video stories. In this post, we learn about the power of peer roundtable groups while we get to know Harry Warner, Managing Director, Fahrenheit Advisors Nonprofit Division. Part of this short intro video was shot at the VA War Memorial. Why? Find out here.
Thanks for reading and sharing our thoughts. What subject or topic would you like to learn more about in 2020? Let us know, we would love to share what we know.