Fahrenheit Business Advisory Expert Spotlight: Doug Moore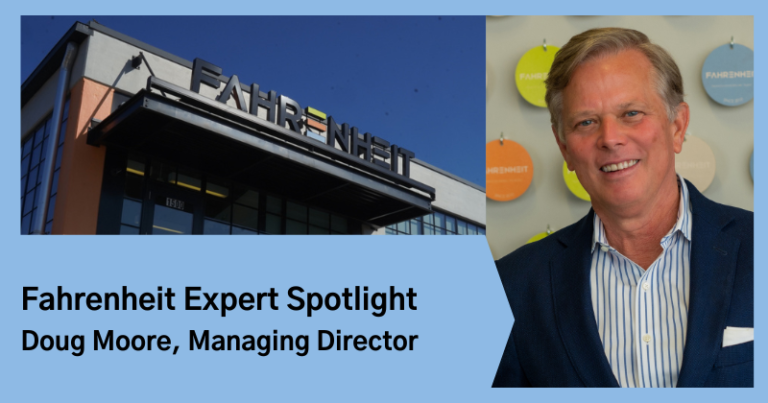 Doug Moore moves businesses to new stages of growth, leveraging more than 20 years in the C-suite to deliver energizing strategies to small and mid-cap companies that increase sales and profits while right-sizing costs. Close collaboration with leaders empowered to make change results in actionable, quickly-implemented, and effective plans.

FUNCTION & SPECIALIZATION
CEO
COO
Chief merchant
President of retail stores
Board member
Pure play retail
Multi-unit operations
B2C consumer-facing businesses
REPRESENTATIVE CLIENTS
Circuit City
Sears Holdings
LL Flooring (formerly Lumber Liquidators),
Journey Health and Lifestyle (formerly firststreetonline.com)
Polished (formerly 1847 Goedeker)
hhgregg
AMF Bowling
AH Robins
Nestle
Med-Air Inc.
Felicitex
GreenTop Sporting Goods
Safelite
GET TO KNOW DOUG
"I am most proud of my tenure at a 70-year-old closely held company as CEO. We grew sales and profits, built processes and systems that propelled us through the pandemic, raised capital, completed an IPO, and purchased our main competitor. The resulting culture was more confident and skilled. We moved to market rates of compensation, gained respect from our suppliers, and satisfied record numbers of consumers."
"I recently reread my favorite book,  Jim Collins' Good to Great, and remembered my role at Fahrenheit – to lead with questions, not answers, and seek to understand what clients are passionate about, what they can be the best at, and what drives their economic engine."   
Find the straightest path forward for your organization with business advisory experts like Doug at Fahrenheit Advisors. Contact us today and let's get started.