How to Build a DIY Competitive Intelligence System with SharePoint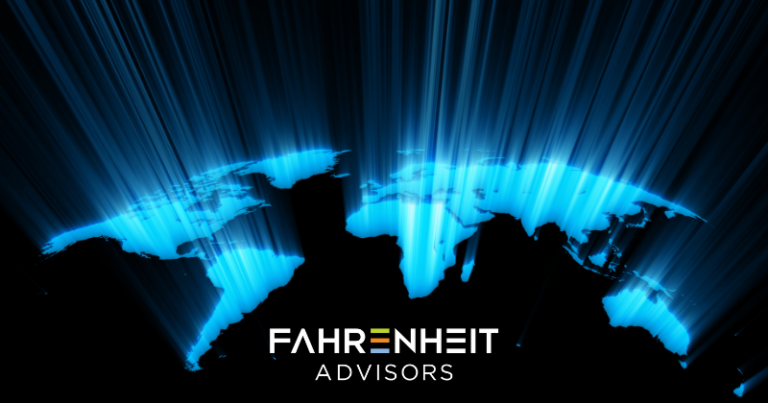 Competitive Intelligence (CI) teams can sometimes be a victim of their own success. You might start out with limited resources, but you find amazing tricks and hacks that allow you to produce some useful results. And then, immediately, everyone wants you to start producing reports for them.
Makeshift processes are impossible to scale up. Instead, you find that CI becomes increasingly chaotic. Things get missed, things get lost, there's duplication of effort, and – worst of all – you don't produce the intelligence you need to maintain a competitive advantage.
The right technology solves most of these problems. The best solution is a dedicated CI platform with the features you need. But, if time or money is tight and you need an interim solution, you could look at building a system on a platform like Microsoft SharePoint.
As with any data-rich endeavor, creating a framework will prove very helpful. This offsets the risks associated with ad hoc activities and creates a repeatable system with predictable results. Additionally, a good competitor analysis framework will reduce the risk of missing key ideas or tasks.
Why build a DIY Competitive Intelligence system with SharePoint?
SharePoint is a highly configurable tool for enterprise collaboration. It allows teams to communicate, track projects, assign tasks, and share documents. It's an excellent platform for coordinating any large project, including CI analysis.
Some of the advantages of SharePoint are:
Availability: If your business has a Microsoft 365 Business or Enterprise subscription, you automatically have access to SharePoint.
Configurability: SharePoint offers a lot of control over how you manage your CI project.
Familiarity: Your team already have experience of working with Office tools and may have already used SharePoint.
Authorization: You can usually start working on a SharePoint project right away, without needing buy-in from senior leadership or the IT department.
We're focusing on SharePoint here because so many businesses already have access to Microsoft Office. You can adapt most of this advice to other services your company might use, like Google GSuite, Confluence, or Box.
5 Steps to Implementing a Competitive Intelligence System with SharePoint
SharePoint isn't a dedicated CI tool, so this isn't a plug-and-play approach to competitor intelligence management. You'll first need to draft your CI strategy, and then implement it with the available tools.
1. Agree on a Process
Think of your CI process as a pipeline. At one end, you've got an incoming stream of raw data. This comes from everywhere: news reports, social media, surveys, in-house intelligence, and anything else that gives you information on rival firms.
At the other end of the pipeline, information pours out. Information is clear, organized, and actionable. When people have access to information, they can make decisions, seize opportunities, and identify weaknesses.
Your CI process is what happens inside the pipe. You'll need to find ways to:
Collect all relevant data
Monitor data sources, such as social media feeds
Organize and label data for future analysis and retrieval at a later time
Identify important trends within the data
Analyze those trends to develop meaningful intelligence
Publish your intelligence findings in an easily to access and useful format
Most importantly, all of this has to be collaborative. You'll need a process that's simple and reliable. Ideally, it shouldn't increase anyone's workload.
2. Set-up a Site for Your CI Team
SharePoint allows you to set up subsites based on your main site, so you can use the template from an existing project if that suits your requirements. Otherwise, you can create a new site from scratch.
The most important things to consider here are:
Scope: Is this site just for your CI team or for all CI information consumers and contributors?
People: Who's going to be a member of the team?
Permissions: Who can make changes, and who just needs read-only access?
Layout: Which elements of the site should you prioritize?
Feeds:Do you need to incorporate feeds from other projects or make your feeds available to others?
SharePoint is massively configurable, so you can sculpt the page you need for yourself. You can find technical details about setting up a team site on Microsoft's support page or ask your local SharePoint guru for help.
3. Create a Document Library
You'll need a central location where you can store all of your CI data. Every team member should have access, and you'll need version control to avoid conflicts when two people are working on the same document.
In SharePoint, you can create a new document library for each team. Libraries can typically store up to 25TB, depending on your Microsoft 365 subscription. It's a lot of space, but there are a few rules you'll need to keep in mind:
You must enforce a file-naming system: File names are not the right place to express your creativity. A badly labeled file is effectively lost because nobody can find it when needed. Create an unambiguous naming system and make sure that everyone sticks to it without exception.
Have a common folder structure:Folder structures are another essential navigation tool. Create a universal structure so there's no confusion about where to put things. For instance, you might decide that each rival company has its own folder. Within each competitor folder, you might place the same subfolders, such as Social Media Posts, Qualitative Data, and Completed Analysis.
Never delete anything:Deleting files can lead to inadvertent data loss. It's good practice to have an Archive folder where you can store older files. Make sure you have a straightforward process for archiving and that everyone knows where to find old files.
Document libraries will expand exponentially over time, so make sure you get everything correct from the outset. A small hiccup in your file management today could lead to total chaos further down the line.
4. Append with Additional Tools and Processes
SharePoint is a great collaboration platform, but it doesn't contain the tools you need for your CI work. You'll have to implement some additional steps and maybe leverage some third-party tools. Here are a few must-haves:
Data scraping: You need to pull data from public sources as it emerges. Google Alerts is one of the most effective tools here, as they'll ping you when a competitor is mentioned online. You can also use saved searches to pull information off social feeds like Twitter.
Tagging and organization: When you get new data, you'll need to organize it for easy retrieval. For instance, if Acme Inc. unveils a new jetpack, you'll want to tag that data as both "Acme Inc." and "jetpacks." Your CI team may have to do much of this work manually, so you'll need to define a detailed taxonomy beforehand.
Text analysis: One of your rivals might be trending on Twitter, but is it because everyone loves them or hates them? Thanks to machine learning and natural language processing, you can now automate things like sentiment analysis. You can perform some of this analysis on free tools like Talkwalker.
These processes are the hard work of Competitive Intelligence analysis. Some can be done manually, but you may face a challenge when it's time to scale up.
5. Publish Your Intelligence
At the end of this process, you should be able to produce meaningful CI reports to whoever needs them. To get this step right, you need to ask questions like:
Who is consuming the information?
What do they need to know?
Why is it important to them?
What format works best for them?
When is their deadline for receiving CI?
How do you communicate about CI needs?
Companies have multiple audience segments, each with specific needs. For instance, Sales might need constant updates on pricing data, while your product development team might need a more long-term overview of market trends.
These needs will have a big impact on the way they want data delivered. For instance, some teams might benefit from access to live data dashboards. You may be able to provide these views as SharePoint feeds, or you can look at a dedicated Business intelligence platform like Tableau.
When is it Time to Move to a Custom CI Tool?
A DIY solution can help for a while, but it's not a long-term solution. Some warning signs to watch out for include:
You're spending too much time on CI
Document libraries are disorganized
You're relying on a whole constellation of tools to produce CI reports
Data silos are emerging
The team can't maintain a logical data tagging system
You're missing core capabilities, like automated tagging or sentiment analysis
The biggest problem of all is if your CI isn't adding value. Competitive intelligence should help people to make bold, visionary decisions. It should allow your company to spot opportunities and head off threats. If that's not the case, then it's time to rethink your approach.
How to Migrate to a Custom Tool
A dedicated CI platform will eliminate all the hassle of a manual process. Not only that, but you'll gain access to enterprise-level tools, including built-in collaboration and AI-enabled searchability.
If you've outgrown your SharePoint solution and you're ready to step up, here's what to do.
Talk to your people. First, have an open conversation with everyone involved in CI. Talk about what you could achieve with a streamlined, automated process.
Encourage a CI culture. In many companies, CI is a job for a single department, such as marketing. Encourage people to think beyond those boundaries and to see how everyone has a role to play in Competitor Intelligence.
Offer onboarding and training. You'll need to talk people through the mechanics of working with the new tool. But, more than that, they'll need you to help them understand how to make CI part of their day-to-day life.
Make a fast, seamless transition.Once you're up and running with your new platform, it's best to move quickly. A staggered transition tends to create more problems than it solves. Turn your SharePoint to read-only and get everyone to start on the new platform.
One of the best things about making this switch? You'll never have to worry about scalability again. Your Competitive Intelligence solution will grow with you, no matter how big you get.
Get more from your competitive intelligence efforts. Schedule a call with one our experts today.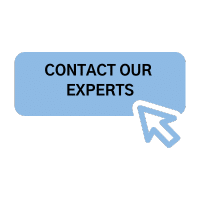 MEET THE EXPERTS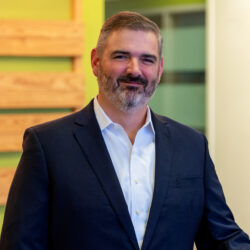 Peter Grimm leverages his background in national security and experience as a strategy consultant and PE-backed CEO to help clients navigate rapidly changing environments. He is skilled in corporate strategy, market analysis, competitive intelligence, disruption planning, disruption preparedness, and organizational leadership.
Following service in the US Navy and as a counterterrorism analyst at a US government agency, Peter spent 8 years in the Strategy Practice of Deloitte Consulting.  Peter then served as CEO of a PE-backed consulting and technology firm, leading the company through two successful exits.  He's helped middle market companies, Fortune 500 firms, and Federal agencies "see around the corner" and turn threats into opportunities.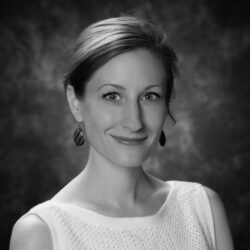 Jennifer Buchwald has been helping companies make better decisions through strategic insights and competitive intelligence for more than 15 years. With a formal education in philosophy and experience working in a broad set of industries, Jennifer brings a holistic understanding of business challenges and forward-looking observations to a diverse set of clients.
Jennifer began her career fielding market research studies for clients in the Consumer Packaged Goods space before joining one of the largest grocery chains in the United States performing location intelligence and site analysis for their real estate division. After a period providing competitive intelligence services for a Fortune 100 infrastructure technology company, she joined a boutique firm offering strategic advice for clients in a variety of industries.