The 7 Greatest Challenges in Market and Competitive Intelligence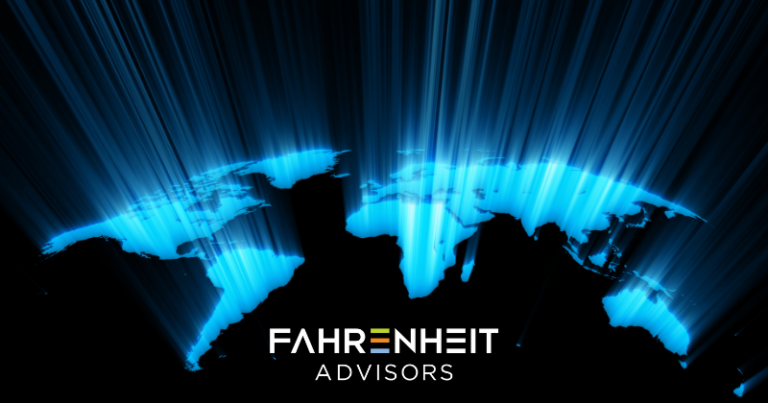 Market and competitive intelligence (M/CI) is an essential component of successful organizations. But it's a very complex field. There's a network of stakeholders to manage, an unfathomable amount of data, and sometimes, a lack of clarity across the organization. Knowing how to recognize and react to these common challenges is a critical skill for competitive intelligence professionals.
M/CI is absolutely worth the effort and investment – it drives successful business strategies and shapes decision making at the very top of organizations. Of course, every organization will face its own unique challenges in M/CI, but in the course of working with top competitive intelligence organizations across a variety of industries, we've seen some of the same challenges play out time and time again.
Watch out for these common challenges in your competitive intelligence organization:
Managing Third-Party Services Vendors
Many companies will turn to third-party vendors to run their competitive intelligence operations on their behalf. On the face of it, outsourcing complex, high-value work to a team of expert consultants sounds like a good idea, but in fact, it can lead to all kinds of new challenges.
Finding the right partner is far from easy: you'll need to define a scoping document, gather proposals, select a partner, set up contracts, onboarding processes, and more, before you receive any actionable intelligence. Once everything is set up, there's still the issue of managing the vendor, keeping them up-to-date on your organizational priorities, and figuring out the best way to share knowledge and resources.
This process takes a lot of time and organizational resources, and needless to say, third party services vendors aren't cheap. A better approach is using a unified M/CI software platform, and supplementing this with expert guidance as needed.
Lack of Funding for M/CI
A good M/CI team is a well-funded M/CI team. Fail to provide your M/CI team with the appropriate tools, and you'll be severely handicapping their value to your organization.
And it's not just a question of funding for software – it's important to invest in team members' education, development, and professional capabilities.
Because CI isn't a profit center, when it comes to allocating funding, it can often be overlooked. But investment in M/CI is crucial for the long-term success of any organization – it keeps companies abreast of market developments, competitor activity, and key industry trends.
Lack of Internal Resources
Allocating the right resources to your M/CI team isn't just a question of allocating dollars – there are various different types of internal resources a CI team needs access to in order to be effective.
Whether that's access to leadership, visibility of data from across the organization, or something else, there's a multitude of intangible resources M/CI teams need in order to successfully do their job.
To ensure appropriate resource allocation, many M/CI teams will have an executive sponsor. A champion of M/CI in the senior management team of the organization can make a major difference, especially if they can speak to the ROI of the CI team and effectively promote the role of M/CI in the organization.
Volume of Data
If you're just starting out in M/CI, the volume of data can seem overwhelming. Most CI teams spend the majority of their time searching for and processing data. Unfortunately, the overly manual nature of this task significantly reduces the amount of time CI professionals actually spend analyzing the data, therefore limiting the value and volume of the insights they produce.
Volume of Data Sources
Besides the sheer number of data points from any one source, there's also the question of the best data sources to turn to. Market and competitive intelligence professionals are constantly grappling with determining the most appropriate sources of information, and weaving these together to form a uniform picture of competitors and the market.
The most optimal approach is to use a combination of the following sources, tailored to the needs of your organization:
Out-Of-The-Box Sources- government bodies like the SEC & FDA, job boards, FACTSET, Crunchbase, etc.
Field Intelligence – real-time intelligence from employees on the ground e.g. pharmaceutical sales reps, trade show attendees, etc.
Custom Sources – third-party data sources that provide information unique to your business
Knowledge Sharing Across the Organization  
Competitive intelligence simply isn't useful unless the insights and analysis are widely shared across the organization and used as inputs into the decision making process. It's important to break down organizational barriers and collaborate across different departments and business units to ensure success.
Many CI teams create dashboards that can easily be used by others, or use integrations with widely-used tools like Slack and Google Drive to make their M/CI analysis accessible to a wider audience.
Making Decisions Informed by M/CI
The goal of M/CI is to inform and improve decision making around strategic and competitive issues, so you would think that leaders would steadfastly rely on M/CI insights and analysis when making important decisions. But sometimes, that isn't the case.
It can be difficult for human beings to change their views, even when confronted with cold, hard data that contradicts their opinions. Leaders might sometimes choose to trust their gut, going with their intuition instead of listening to their CI team.
This presents a tough challenge for CI professionals. On one hand, your analysis is clearly important, and should play a central role in decision making. But on the other hand, CI teams might not have the full picture – for example, leadership may be under pressure from the board to act a certain way. Walking this line requires a balanced approach from CI professionals – you should advocate for your analysis and continue to provide valuable insights without being overbearing.
Competitive intelligence is a complex field, and the challenges can be highly situational to each individual organization. But by knowing the common challenges, and how to best approach them, CI professionals will be better equipped to advance the importance of CI in their organizations, leading to better strategic decision making and organizational performance in the long-term.
Overcome market and competitive intelligence challenges with the experts at Fahrenheit Advisors. Schedule a call today.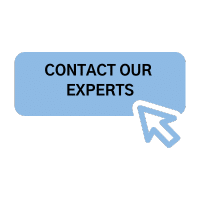 MEET THE EXPERTS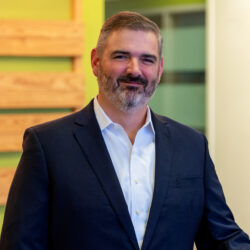 Peter Grimm leverages his background in national security and experience as a strategy consultant and PE-backed CEO to help clients navigate rapidly changing environments. He is skilled in corporate strategy, market analysis, competitive intelligence, disruption planning, disruption preparedness, and organizational leadership.
Following service in the US Navy and as a counterterrorism analyst at a US government agency, Peter spent 8 years in the Strategy Practice of Deloitte Consulting.  Peter then served as CEO of a PE-backed consulting and technology firm, leading the company through two successful exits.  He's helped middle market companies, Fortune 500 firms, and Federal agencies "see around the corner" and turn threats into opportunities.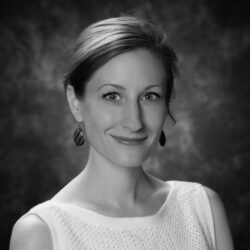 Jennifer Buchwald has been helping companies make better decisions through strategic insights and competitive intelligence for more than 15 years. With a formal education in philosophy and experience working in a broad set of industries, Jennifer brings a holistic understanding of business challenges and forward-looking observations to a diverse set of clients.
Jennifer began her career fielding market research studies for clients in the Consumer Packaged Goods space before joining one of the largest grocery chains in the United States performing location intelligence and site analysis for their real estate division. After a period providing competitive intelligence services for a Fortune 100 infrastructure technology company, she joined a boutique firm offering strategic advice for clients in a variety of industries.