Association Health Plans Get a Shot in the Arm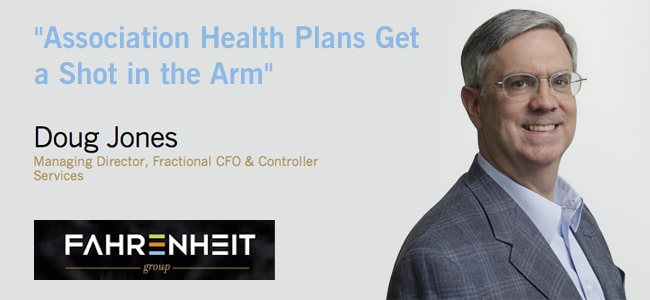 On June 19, 2018, the Department of Labor issued its "Final Rule" modifying the operation of Association Health Plans (AHP). The primary purpose of the new rules is to make it easier for smaller, unrelated employers to band together and enjoy some of the benefits that larger employers do.
As with any new government initiatives, there will be additional regulations issued over time, but here are some things that we know to date.
U.S. Department of Labor "Final Rule" AHP Changes:  
Groups may be comprised of members in the same trade, industry, profession or geographic area.
It will be easier for existing associations, (i.e., trade associations, local business groups), to start a plan quickly, since one of the requirements is that the association must have another "substantial business purpose" other than providing health care. Associations that already exist should have little problem meeting that test.

 

Members of the sponsoring Association must control the plan. Governance issues should be discussed with legal counsel and benefits professionals. Future Regulations should further clarify.
Subject to state law, Association Health Plans can be fully insured or self-insured.
Again, subject to state law, some self-insured Plans may be able to avoid some of the provisions of the Affordable Care Act.
An Association Plan cannot set premiums based on health status of a member, but can assign different premiums to different classes of employees.
To get the most up-to-date information, I encourage you to visit the DOL Associate Health Plan page.
As always, the devil will be in the details, which will become clearer over time. In the interim, make sure to talk to any trade or business associations of which your company is a member to see if they are considering offering an Association Health Plan.
About the Author
Doug Jones is part of The Fahrenheit Group's fractional CFO & controller practice, providing senior financial management services to small and mid-size organizations on an "as needed" basis. In addition to serving his own clients, Doug manages relationships with companies using other fractional resources on a short-term, long-term or project basis. Doug has over 25 years of experience as a CFO with various middle market companies, in addition to experience with several Fortune 500 firms. He holds the Certified Management Accountant (CMA) designation. Contact Doug Jones.