9 Free Market Analysis and Competitor Analysis Tools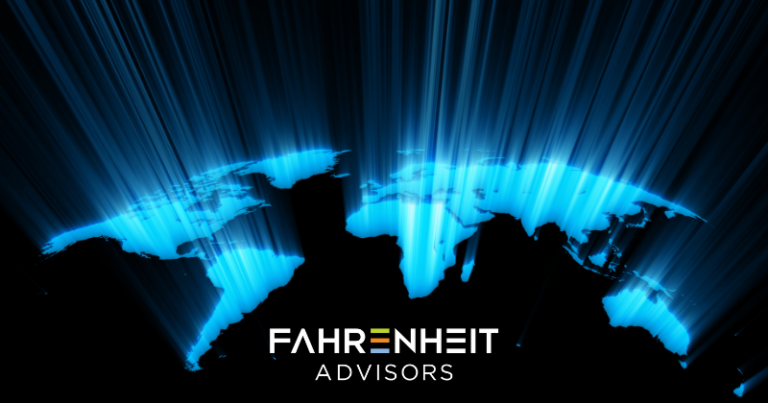 Free Market Analysis and Competitor Analysis Tools
Big Data has transformed the world of business, allowing decision-makers to measure everything about their customers and their staff with the proper competitor analysis tools. But even with this level of information, many companies end up following a doomed strategy. That's because they're missing the answers to two vital questions:
What's going to happen in our market?
What will our competition do next?
Without answers, you have no way of knowing if you're on the right path.
Fortunately, there is a lot of data available that can help you find answers to these questions. If you're just dipping your toe into market and competitor analysis, you'll find plenty of free tools to help you marshal that data. But first, let's dig deeper to look at why it matters.
Why is Market and Competitor Analysis so important? 
Imagine your business is a ship planning an ocean crossing during wartime. As the ship's captain, you need to know about the general conditions, such as weather, tides and currents. When you're running a business, you need to understand the conditions that affect your market, such as consumer behavior, regulatory changes, and emerging technology.
But you also need to know what the enemy is planning to do next. To find out, you'll need to gather as much information as you can about their current position and with that, anticipate their next steps. By anticipating their actions, you're able to avoid any potential threats. And you may even spot a strategic or tactical advantage that allows you to emerge victorious.
Of course, there's a great deal of overlap between these two factors – especially in the world of business. Market conditions will impact your competitors' plans, just as they'll impact yours.
And your competitor's plans could potentially transform the market. Think of the battle between Netflix and Blockbuster video at the end of the last decade. Blockbuster may have had rich market intelligence, but they didn't know that Netflix's streaming platform would scuttle the entire DVD rental industry. This is why it's important to look at market and competitor intelligence together.
9 Free tools for Market and Competitor Analysis
When you're performing market and competitor analysis, you'll need to find and collate relevant information. Here are some free tools you can use to get started right now.
Pew Research Center
Pew Research is one of the most respected names in independent research, and their data center contains a treasure trove of information that can help you understand the market. There are two main sections to focus on:
Fact sheets: This section contains Pew's most important insights in the form of written reports. Everyone has access to these insights.
Datasets: Here, you'll find bare-bones data from Pew's original surveys. You can use this data for your own analysis.
Sources like Pew Research can offer deep insight into social and cultural trends that may impact your market. You can also look around for research institutes that focus on a specific locale or industry.
Quora
When you're performing market and competitor analysis, one of the most helpful social networks is Quora. The concept is simple: users post questions, other users offer answers. But the centralized format of Quora makes it much more useful than sites like Reddit.
When you search through Quora, you can learn things like:
What questions are people asking about your industry?
Who is your audience?
Which competitors are mentioned most often?
Where is the greatest unmet need?
It can take some time and patience to find useful data on Quora, but it's worth the effort. Quora conversations are usually well-structured and focused, which leads to high-quality information.
If Quora is too crowded for you, you could look at Answer The Public. This free site only does one thing, but it does it well. Give it a search term, and it will tell you what questions people are asking about that term. While you won't find answers to these questions, you will learn more about the current conversations happening around a specific topic.
Google Tools
Google is an indispensable part of the marketing and competitor analysis toolkit. They're the ones with most of the data, plus they're kind enough to offer free tools that you can use to explore. The main tools that you'll want to look at are:
Google Trends: This is a great place to start exploring your market segment. Google Trends allows you to view the Interest Over Time for any search term, and to compare multiple terms against each other. This will allow you to see what customers are looking for, as well as giving you insight into how they search.
Google Alerts: How do you know when a direct competitor publishes new content, or they're mentioned on a news site? Google Alerts will monitor search terms and send you an email update every time there's a new result.
Social Searcher
Social Searcher is a free search engine that allows you to look for hashtags, keywords, or URLs. You'll get instant results across 11 social media channels, including Twitter, Facebook, Instagram, and Reddit. You can use this tool to help identify competition within your space and to gather Share of Voice stats for each rival company.
Social Searcher's free option will give you 100 searches per day, which should be enough to get started with market and competitor research. You can also save two of these searches and get regular email updates whenever your search terms appear on social media. You'll want to add this to your digital marketing strategy.
Owler
Owler is an excellent tool for learning more about specific competitors. On the free Owler service, you can enter any competitor's name and find:
Corporate information, including revenue estimates and details of the CEO
Recent appearances in quality news sites
Press releases
Competitor blogs and videos
Owler will also offer you a sneak peek at info such as main competitors, businesses they've acquired, and funding to date. However, to access these juicy details, you'll need to subscribe to Owler's premium service.
SimilarWeb
If you know which competitors you want to focus on, SimilarWeb's free service will tell you everything you need to know about that company's digital presence. Simply type in the URL of any website and you'll get a detailed report on things like:
Site traffic volume and regions
Top inbound and outbound referrals
Organic vs. paid search performance
Top social media channels
Audience interests
Main competitors
There's no limit to daily searches on the free SimilarWeb service, but they don't provide an option to save your searches.
SpyFu
Paid search can provide you with some insight into a competitor's strategy and market positioning. But what keywords are your rivals using? SpyFu offers a powerful free search that tells you what you need to know.
Type any URL into Spyfu and you'll find a treasure trove of data, including:
Data about spending on PPC ads
Top keywords used
Top Google Ads buy recommendations
Keyword competitors
You can use this data to inform your own paid search campaigns. But even if you're not buying ads, this data will still help you understand how your competitors are connecting with their target customers.
Text2Data
As your market and competitor analysis strategy grows, you'll find that you're amassing a huge set of data. You'll need to start automating the analysis process after a certain point, which you can do withNatural Language Processing (NLP) and sentiment analysis.
Text2Data offers a great free service, including a plug-in that you can install in Excel. After you have installed this module, you'll be able to perform a sophisticated analysis of data that you've pulled imported. For instance, you could pull a large set of Twitter data into a spreadsheet, then use the Text2Data plug-in to analyze sentiments and identify important industry trends.  It's one of the best best competitor analysis tools available right now.
Taking Market and Competitor Analysis to the Next Level
All of the tools listed above are a great way to get started in market and competitor analysis. However, any serious enterprise will soon outgrow free software and have to start looking at a premium option.
For your competitive analysis infrastructure, you'll need tools that can:
Collect: You'll need tools to pull data from all available sources and collate it into a single data repository.
Discover: You'll also need something that can categorize and organize this information. This will need to be an automated process, or else your market and competitor analysis database will spiral out of control.
Analyze: How do you make sense of all this data? Again, automated tools are essential here. NLP and machine learning will help to translate raw data into meaningful information.
Collaborate: Finally, everyone will need to be able to work together on market and competitor analysis. People within the organization will contribute data, guide competitive analysis projects, and share useful reports.
Take your competitive intelligence program to the next level with Fahrenheit Advisors. Schedule a call today.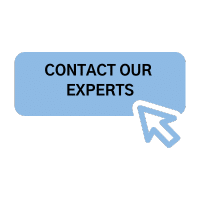 MEET THE EXPERTS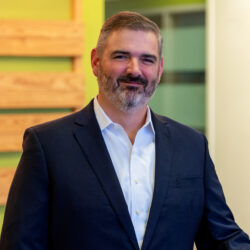 Peter Grimm leverages his background in national security and experience as a strategy consultant and PE-backed CEO to help clients navigate rapidly changing environments. He is skilled in corporate strategy, market analysis, competitive intelligence, disruption planning, disruption preparedness, and organizational leadership.
Following service in the US Navy and as a counterterrorism analyst at a US government agency, Peter spent 8 years in the Strategy Practice of Deloitte Consulting.  Peter then served as CEO of a PE-backed consulting and technology firm, leading the company through two successful exits.  He's helped middle market companies, Fortune 500 firms, and Federal agencies "see around the corner" and turn threats into opportunities.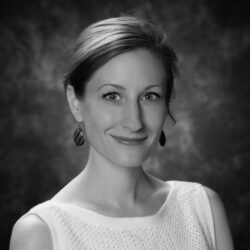 Jennifer Buchwald has been helping companies make better decisions through strategic insights and competitive intelligence for more than 15 years. With a formal education in philosophy and experience working in a broad set of industries, Jennifer brings a holistic understanding of business challenges and forward-looking observations to a diverse set of clients.
Jennifer began her career fielding market research studies for clients in the Consumer Packaged Goods space before joining one of the largest grocery chains in the United States performing location intelligence and site analysis for their real estate division. After a period providing competitive intelligence services for a Fortune 100 infrastructure technology company, she joined a boutique firm offering strategic advice for clients in a variety of industries.