8 Strategies That Determine Success or Failure in Mergers and Acquisitions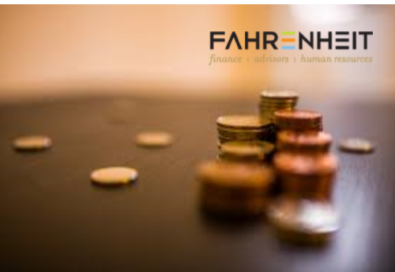 Acquiring another company and merging it with your business can be the most efficient way to grow. But many acquisitions don't pay off and it's often management issues — not market conditions — that get in the way.
Pre-Merger StrategiesHere are eight basic strategies that spell the difference between success and failure in mergers and acquisitions, no matter what the size of the companies involved:
Consider the fit. If two businesses don't have compatible goals and ethics, merging them can be counterproductive. This includes financial structures that can be merged, compatible customer bases, and corporate cultures that aren't radically different.
Listen to the seller. Money often isn't the deal breaker. In some cases, if you can satisfy the seller's nonfinancial concerns, you'll have more negotiating power and the deal will go more smoothly.
Hit the books. Thorough due diligence is essential and requires a knowledgeable and relentless approach. Besides careful accounting, spot check with customers, chat with vendors and employees and talk to the neighbors. The more you know, the fewer surprises you'll encounter.
Develop a game plan. Long before the purchase agreement is signed, there should be a detailed road map in place for joining the two operations.
Trust your gut. Even when an investigation makes the details look good, if the deal doesn't smell right, don't be reluctant to back out. Like gambling, you have to know when to walk away.
Post-Merger Strategies
Pick a team. Before you announce the merger, know who's going to be in charge at the new company. That person will need plenty of time to focus on an arduous task and won't be able to just add these duties to current assignments. Make sure that person has plenty of time to devote to the project. Don't automatically get rid of the acquired company's old guard. Evidence shows that their experience provides stability and helps navigate the shoals.
Consider the culture. Little things like who gets invited to a company party can throw a merged operation into a tizzy. The more you know about the acquired company's culture, the more likely you can head off potential explosions.
Talk and talk some more. Controlling rumors among employees, shareholders and vendors is very important. Be open and honest in telling them what they need to know in order to feel secure enough to go about their business.
Other Considerations
Before entering into negotiations, consult with your tax adviser about:
Assets versus stock. There's a big difference between an asset deal and a stock deal. Your company may wind up with unknown, costly liabilities if the transaction isn't structured properly.
Tax implications. Some expenses incurred in buying a business must be capitalized, while others can be amortized or currently deducted. Handling the sale in a tax-wise manner can save your firm in the long run.
---
Transaction Services for the Middle Market
Fahrenheit provides the highest-quality, most-efficient transaction advisory services available for financial sponsors and corporate clients in middle market transactions.  We combine deep, c-level transaction experience with a rigorous, multidisciplinary, analytical approach to deliver highly-efficient, world-class transaction advisory services for acquisitions, divestures, and capitalizations. We cover the entire continuum of the transactions from pre-origination deal screening, to due diligence, to hands-on post merger integration and transaction support.
Jonathan Brabrand is a Managing Director at The Fahrenheit Group and brings a unique skill set to the firm based on his 20-year career in middle market investment banking. Having represented dozens of companies in successful sale processes during his tenures at premier firms such as Harris Williams & Co. and BB&T Capital Markets, he now provides independent pre-transaction advisory services to entrepreneurs, business owners, and Boards of Directors to help them evaluate and prepare for future liquidity events, including M&A transactions, leveraged recapitalizations, or capital raises. He also works with executives to hone their business plans, develop acquisition strategies, and refine their company's core value proposition. His experience-based advice on liquidity alternatives, timing, valuation, and overall transaction readiness focuses solely on the owner's best interests and lacks the inherent bias from business brokers and investment bankers whose ultimate goal is to secure an advisory mandate.