3 Critical Assets Needed for Strategic Readiness in Business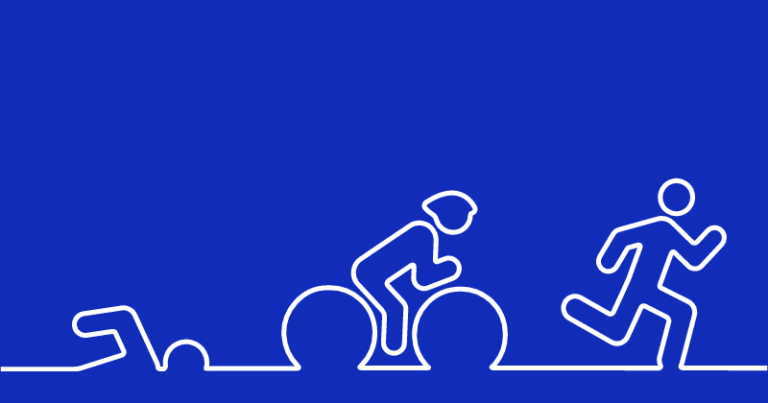 As we reflect on the past 17 months, resilience in our organizations has become a critical factor in moving forward. The ability to be resilient and return to a more recognizable business state relies heavily on a solid foundation in your organization. The disruption we've experienced has been challenging but presents you with opportunity to:
Revisit the foundation,
Test resilience, and
Assess and measure your organization's strategic readiness
With the Tokyo Olympics fresh in our minds, we challenge you to think of strategic readiness like an Olympic triathlon. In the triathlon, there are three vital components where efforts need to be focused – swimming, biking, and running. Athletes need to be strong and efficient in each area to realize their goal, and they must capitalize on assets such as endurance, strength, and mental toughness. Similarly, organizations have critical intangible assets that require focus and alignment. These intangible assets fall into three categories – human capital, information capital, and corporate culture. Developing and balancing these three areas will create a strong organizational foundation and will be key to facing challenges going forward.
3 vital components Of a strong organizational foundation
1. Human Capital
Human Capital is often defined as the knowledge, skills, and experiences of your employees in terms of their value or cost to your organization. Human Capital Readiness represents the depth and availability of your employees' knowledge, skills and experience as it relates to your business strategy. An assessment of your Human Capital Readiness will bring to light the gaps that need to be addressed. Is your Human Capital aligned with your business strategy? Are you realizing the value? Do you have the right people in the right places? Have you identified the strategic job families crucial to drive success? Are you measuring the success of your workforce and if so, how?
2. Information Capital
By determining IT efficiencies at the forefront, company functions can be aligned, creating a sustainable and reliable partnership. Automation is essential to all functions within an organization. Increasing cost-effectiveness in areas such as infrastructure and applications is crucial in supporting internal processes and strategic planning. The partnership between HR and IT not only compliments each function but adds value, process automation, and strategic alignment within the organization. This Forbes article demonstrates how HR and IT can build organizational strength by partnering to:
Invest in updated technology
Invest in updated software
Acquire new talent
3. Corporate Culture
Harnessing the value of your people sets the stage for a robust workforce, and efficient processes keep the trains running on time. However, without buy-in from key talent into these new and improved processes, the overall company infrastructure is less sound. Culture is a critical piece of the foundation necessary to build a strong company. Are your employees aligned with your company's strategic goals? Do they understand and believe in your mission, vision, and values? Does your leadership have the skills to foster this corporate culture? Is there an understanding of the organization's core competencies which define your business allowing you to stand out from your competitors? Is there a robust Employee Value Proposition (EVP) to drive talent, engagement, and retention?
Similar to competing in the triathlon, the ability to achieve strategic readiness with intangible assets offers an intimidating challenge, as organizations will need the mental tenacity, energy, and elevated levels of knowledge management to make these three assets ready for strategic implementation.
Athletes often utilize a coach to provide the knowledge and experience to help them prepare for a big race. Likewise, organizations can enlist the expertise of a firm specializing in HR consulting or business advisory to assist. Taking time now to assess your organization's strategic readiness and developing your intangible assets will help you realize your goals. Are you up for the challenge? We can help! Contact us at Experts@FahrenheitAdvisors.com.
About the Authors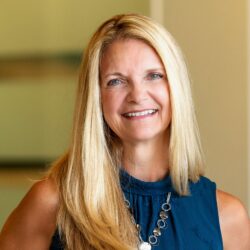 Melody Donovan-Hopkins is an operationally focused strategic senior human resources professional. She has more than 17 years of progressive experience in the information technology, healthcare data analytics, life sciences, and financial industries. She is a strategic human resources servant leader with business acumen managing the employee life cycle. Melody provides critical support in the development and implementation of Human Resource strategies that achieve organizational results.
With over 25 years of experience, Katherine Zampolin provides a broad range of experience in leadership development, coaching, corporate culture, and talent management. Through her authentic and practical approach, she partners with organizations to help them strengthen their culture, engage and develop their employees, and reach their goals.  Katherine has facilitated a broad range of training programs across all levels, with topics ranging from leadership skills and organizational change to diversity and inclusion and team building.