Dan Rodenhaver
Managing Director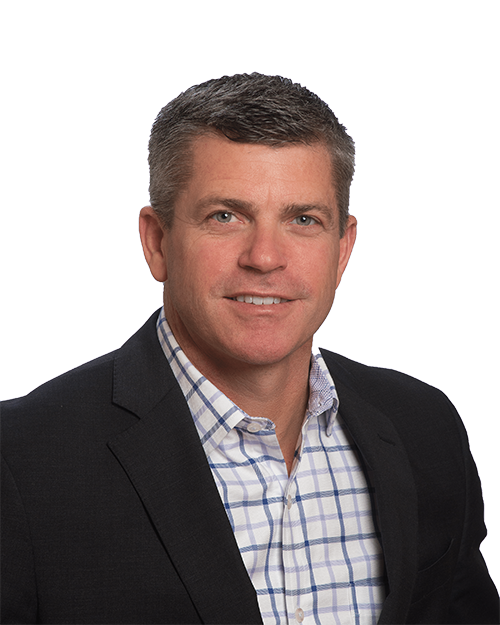 Summary:
Dan is a senior business executive with focused experience in the healthcare industry, including developing and leading fast-track growth of medical devices and accelerating sales for companies ranging in size from startup to Fortune 500. An MBA expert in business development, product positioning, and market expansion with strong operating, financial, analytical and leadership capabilities.
Prior to joining Fahrenheit, Dan founded and served as the president of Forge Medical. Under his leadership, Forge Medical grew from start up to $5M in revenue. Dan oversaw the development of 6 distinct product lines and 100% market growth in 4 years. Prior to this, he served as a Regional Manager of Stryker CMF, a Fortune 500 medical technologies firm with $5B in revenue. Among other accomplishments while with Stryker, Dan directed the revitalization of an under-performing region experiencing stalled growth, ranked 2nd worst in the country, to exceed 25% growth and #1/#2 positions within nation for 3 consecutive years.
Bio:
At Forge Medical, Dan developed and executed internal solutions for clients with minimal marketing support and training processes based on evaluation of product needs. He created innovative sales strategies to drive market penetration across the Eastern US. He established and maintained relationships with client companies and directed sales processes. Dan managed a $1M payroll budget, inventory, and operations.
Accomplishments include:
Grew market >100% in first 4 years with consistent, sustainable sales of QuikClot (QC) product in the civilian sector. Led transition from military account focus to balanced sales across multiple markets. Identified customer needs through comprehensive market research, product pricing, and positioning, and created standards for new account onboarding.
Bolstered revenue potential by diversifying product offerings. Developed 3 new products within 1 year and doubled sales staff to 10 reps. Established and negotiated new product distribution opportunities and minimized risk by negotiating buyout agreements.
Transitioned from contract sales to distribution. Developed inventory management, shipping and receiving, invoicing and customer service processes.
Captured 85% of sales activities, improved forecasting accuracy, and decreased report development time 50%. Architected Customer Relationship Management (CRM) system to efficiently manage multiple client companies.
While with Stryker as Regional Manager, Dan marketed products directly to doctors, staff, and healthcare administration. He directed the revitalization of an underperforming region experiencing stalled growth and managed a team of 12 Territory Manager direct reports.
Accomplishments include:
Positioned region from flat growth and 2nd worst ranking in country to top-performer with >25% sustainable growth for 3 consecutive years. Revitalized sales force by recruiting and hiring qualified industry sales professionals resulting in recognition as "Region of the Year."
Championed direct-buying model and campaigned for unified pricing structure to develop integrated military accounts working collaboratively with distribution partners. Slashed delays 50% by streamlining buying/payment process and enabled company to remain compliant with government contracts.
Drove down inventory budget 35% by eliminating excessive sample product and consignment inventory. Conferred with marketing managers to discern appropriate target inventory level, instituted refined equipment budget for each territory, and devised new process for efficient product request.
Function & Specialization:
Budgeting
Finance Modeling
Business Development
Revenue Growth
Sales Operations
Strategy Development
Market Analysis
Contract Negotiations
Sales Process Mapping
Team Leadership & Development
Change Agent
Go-to-market Strategy
Market Research
Product Development & Introduction
Staff Recruitment and Retention
Professional Associations and Community Involvement:
Wounded Veteran Golf of Richmond, Founder 2012-2018
Lehigh University Swimming and Diving Alumni Ambassador 2011-2015

Led team of 30 alumni volunteers
Reengaged over 900 alumni

Increased annual gifting from $10K to $105K in 2 years
Education, License and Certification: 
Master of Business Administration, Virginia Commonwealth University
Bachelor of Science, Industrial Engineering, Lehigh University
Sales Management & Leadership – Gallup, Carnegie
Leadership Training – USMC, Gloff Consulting, InnerWill