Fahrenheit Expert Spotlight: Steve Bell, Sales Transformation Consultant for Law Firms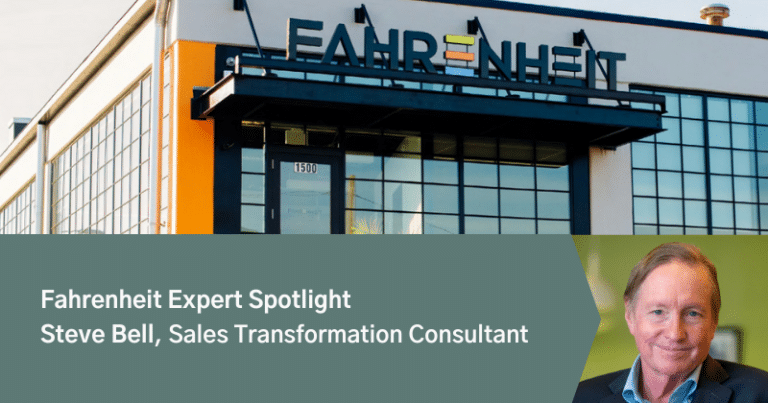 What began as a desire to be the "Neil Armstrong of something" put Steve Bell on the map as the de facto pioneer of direct sales in the universe of law firms. His first small step evolved into a giant leap for the legal community, with Steve leading the way to help law firms transform profitability through targeted strategic sales and marketing.
"I've been called 'The Closer,' but I'm really 'The Opener' because I open doors that lead to closing business," Steve says. I help law firms build relationships and create new opportunities so they're top-of-mind when a legal need arises among their clients and prospects."
"I'm driven by the sense of victory that comes from sales. You lose sometimes, but there's nothing like winning. It's a rush! I still get a rush helping law firms win — and winning is all about growing top-line revenue."
FOCUS AREAS
Law firm sales and marketing strategy

Marketing and sales diagnostics

Process design and optimization

Training and coaching

Interim CMBDO assignments
CLIENTS SERVED
PricewaterhouseCoopers

Grant Thornton

Womble Carlyle


Blank Rome

Lex Mundi
Get to Know Steve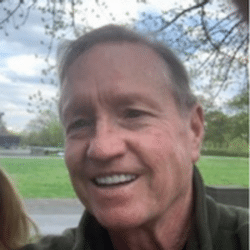 "I enjoy listening to NPR's 'This American Life' podcast. It's a constant variety of real-life stories. You never know what story you're going to hear, it's unpredictable, and it's always new. That's also why I love what I do, working with different people at different companies and experiencing a constant flow of new ideas, new challenges, and new opportunities. It's exciting to be a real, meaningful part of how a company's story unfolds."
View Steve's full bio or reach out to him a sbell@fahrenheitadvisors.com.
Sales Transformation at Fahrenheit Advisors
Fahrenheit Advisors' Sales Transformation practice accelerates business growth by identifying and solving your most vexing sales challenges. We arm clients with the right people, processes, and tools to optimize sales performance throughout the entire customer journey, from lead to close to retention. Contact us at Experts@FahrenheitAdvisors.com.