Fahrenheit Expert Spotlight: Ralph Morgan, Sales Advisory Consultant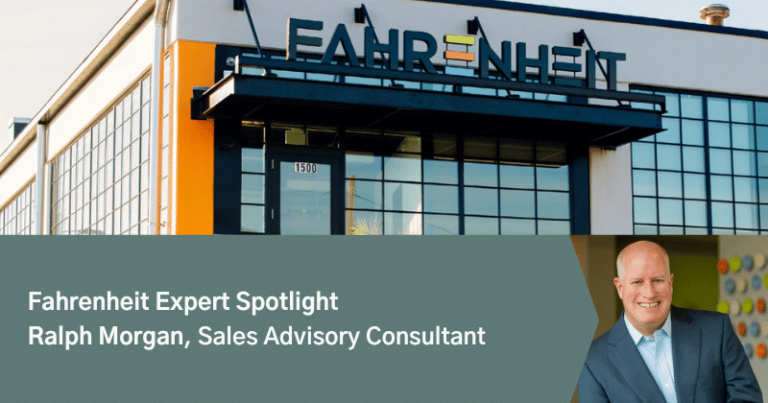 Ralph Morgan brings more than 20 years of sales leadership, strategy development, and implementation experience to clients and takes an ownership perspective of their sales processes and team. It's the best way to align with market opportunities and deliver the best results.
"I love strategizing from the 30,000-foot level and rolling up my sleeves working along side teams selling," Morgan says. "The ability to move between strategy and execution helps me make a greater impact, sooner."

Focus Areas
Revenue Optimization Identification
Sales Process Buildout
Account Management
Pipeline Management
Business Development
Value Proposition Development
Sales Team Coaching and Development
CRM and Performance Management
Continuous Improvement – Kaizen, MDI, RCC
Getting to Know Ralph
"I am a huge Pittsburgh Penguins hockey fan. The sport requires all types of players to build a winning team and you need a great coach. There are teams that win with speed and teams that wear others down with physicality. Winning hockey teams commit to the established strategy. All great sales teams do, too."
View Ralph's bio or reach out to him- rmorgan@fahrenheitadvisors.com.
SALES ADVISORY AT FAHRENHEIT ADVISORS
Fahrenheit Advisors' Sales Advisory practice accelerates business growth by identifying and solving your most vexing sales challenges. We arm clients with the right people, processes, and tools to optimize sales performance throughout the entire customer journey, from lead to close to retention. Contact us at Experts@FahrenheitAdvisors.com.