Fahrenheit Expert Spotlight: Jason Haines, Sales Transformation Consultant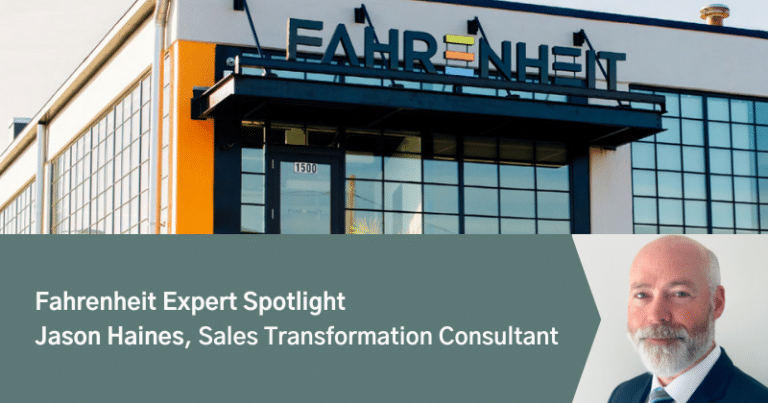 The first thing Jason wants to know when he meets you is how he can be of value to you. His ultimate goal is helping others amplify their success. For more than 25 years, he has done just that for companies of all shapes and sizes. In industries from missiles to makeup, Jason has transformed businesses with his expertise in technology, sales, and go-to-market strategies.
"I'm like a doctor for businesses. I evaluate where their pain is. The pain is the symptom, not the cause — which is why businesses often don't know how to fix it. My job is to find and solve the root cause, which then also cures the symptom."
FOCUS AREAS 
Technology industry: software, professional services, hardware, SaaS, telecommunications, and cloud
Revenue growth
Go-to-market strategy through execution
Sales performance management
Sales transformation and enablement

CLIENTS SERVED
SAP
GE
Fuji
Estée Lauder
NTT
Avaya
GET TO KNOW JASON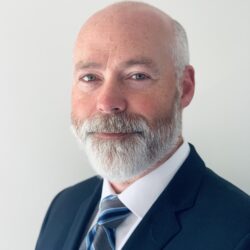 "'Seabiscuit' is one of my favorite movies. Seeing the characters overcome challenges and come together as a team is inspiring. In the end they achieved together what individually they had no right to achieve. No one thought they could do it — but they believed. That's what kept them going toward achieving the unbelievable. It's a phenomenal example of working together to push through adversity and ultimately achieve success."
View Jason's full bio or reach out to him at jhaines@fahrenheitadvisors.com.
SALES TRANSFORMATION AT FAHRENHEIT ADVISORS
Fahrenheit Advisors' Sales Transformation practice accelerates business growth by identifying and solving your most vexing sales challenges. We arm clients with the right people, processes, and tools to optimize sales performance throughout the entire customer journey, from lead to close to retention. Contact us at Experts@FahrenheitAdvisors.com.